Australia's Most Creative Social Media Agency
Our Scroll Stopping Content helps you win more eyeballs, drive more engagement & break sales records
What Our Clients Say About Our Social Media Services
Discover Social Media Services
We utilise social data, consumer insights and trend studies, to create the best content for you.
Only intimate insights get results. We sit in your venues, use your products, eat your tempura and drink your wine, for the best snippets of shareable information. When it's time, we get to create the content that's best for you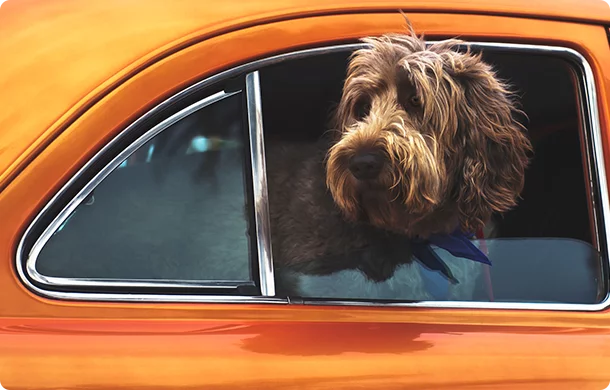 Fewer Clients, More Results
As one of the leading social media marketing agencies in Australia, Eight Clients helps businesses across the country to tell their stories. We connect you with your target audience and communicate your brand in the most unique, engaging ways.
We're passionate about boosting your brand power and delivering the online attention you deserve. By maintaining a small circle of clients, our social media agency can guarantee you'll be paired with a team that has your undivided attention.
Our social media agency makes sure your profiles are posting exclusively eye-catching, comment-worthy content. We not only engage your audience – but also offer them something they can enjoy and genuinely want to share with the people in their life.
We double down on our content with strategic and innovative social media management. We'll help you flesh out your brand and ensure your socials are doing you justice.
Eight Clients is the social media agency in Australia that can kick-start your journey to astronomic online growth! We'll begin the journey by taking the time to gain a deep understanding of who you are, what you do and where you want to be.
Once we've got your audience and goals down pat, it's time to get to the meat of the matter.
Many clients find that the best way to begin working with our social media agency is by investing in your custom Scroll Stopping Strategy™. As a standalone offering, you're able to test the waters before you dive on in.
Your tailor-made Scroll Stopping Strategy™ will contain a full rundown of your custom audience personas, content pillars and three unique campaign concepts. This will let you know who you're talking to and what they want to see.
We're confident you'll love what our social media agency can bring to the table. If you don't — you don't pay. No questions asked.
Social Media Management At Its Finest
Once everyone is on the same page with the game plan, it's time for content creation.
Based on what we learnt from developing your strategy, Eight Clients will match our social media management to your unique messaging, and deliver a social media presence that accurately embodies the spirit of your brand.
Our social media marketing agency pricing offers exceptional value for money. We're proud to offer an array of services that suit any budget. Whether you're an emerging business that's looking to expand or a growth focussed organisation at the top of your game, we'll work together to find the social media marketing agency pricing that's right for you.
Social Media
Social Media Marketing Services
Eight Clients will bring your brand to life – while maintaining an t voice and upholding the integrity of your business.
Whether we're delivering photography, videography, graphic design or written content, you'll always get the final say – and your content will only go live once every component has been approved.
We offer the social media management you need to create an outstanding online presence that cuts through the noise and eclipses your competition.
Want to know your business via social media? Our content marketing strategy achieves extraordinary results for our clients.
We're the social media agency that combines creative talent with data and analysis. The results? Content that truly connects with your target audience and achieves serious online attention.
Our social media management gives Australian businesses an authentic and engaging online presence. It's our unique insight that allows us to work across all platforms, engaging existing and new customers before driving them to your site.
Our community management is all about nurturing long-term relationships online. We nurture your audience with the fast, effective responses that are proven to generate sales. It's this level of service that we're passionate about achieving.
We're not the kind of social media agency to resort to flashy content or online gimmicks. We're not even about the number of followers you have. Instead, we're interested in the strength of your connections with them. Your customers need to know you're the best option for them – and we'll make that happen for you.
From answering inbound comments and questions to reaching out to potential customers, we deliver genuine value for your clients and your business.
The Unbelievable Team
Meet Your Social Media Experts
We work with clients throughout Australia. Contact us to learn more about how we can help your business grow.
Picture this: High-quality, relatable and relevant visual content, paired with well-written copy that your followers actually look forward to. It sounds simple but — as you know — there's a lot that goes into pulling it off. That's where our social media agency comes in.
With every post, across every social media platform, our goal is to grab their attention and not let go. Working alongside our photographers, we come up with creative shoot concepts that factor in your social media management and content strategy – generating images that do everything you need them to.
When you choose Eight Clients, you're placing your brand in the hands of the most experienced social media agency in Australia. We understand what it takes to make sure you're positioned in the spotlight — as you should be.
Unlike other social media agencies, we also have an in-house team of copywriters who can step in at any level and work with any audience. We deliver copy that nails the brief and your brand's tone of voice, every time.
And we don't stop there. From television commercials to billboards, chatbots, ambient executions, new menu items, cocktails or even thinking up a name for your business, our creative projects set us apart from any other social media marketing agency in Australia.
Reaching Out To Reach Ahead
As one of the leading social media marketing agencies in Australia, we offer carefully crafted content across all major platforms. This includes WeChat, Weibo, Twitter, LinkedIn, Instagram, TikTok, YouTube and Facebook.
We'll make sure every account you own is interconnected and tells a cohesive story – helping you reach a diverse range of potential new customers.
Looking for our expertise in community management services? Our social media management team will nurture, grow and moderate the fans, followers and commenters on all your social media channels.
Whether it's answering questions, handling complaints, or even just general chit-chat, our social media agency will help build your brand's momentum by improving relationships to keep consumers coming back to you.
Not sure how to deal with the dark side of social media? Our community management will protect your business from reputational damage. We effectively navigate offensive comments before they can tarnish a brand.
By staying on top of interactions with existing customers, reaching out and making meaningful connections with key accounts — you can trust our social media agency will help you seize every single opportunity that comes your way.
As one of the hardest-working social media marketing agencies in Australia, we'll never just set it and forget it. A big part of our social media management is analysing how certain content performs, and then optimising and updating your next round of content accordingly.
Flexible, adaptable, and constantly evolving, we use a suite of digital tracking to stay on the ball. With macro-industry best practices, consumer trends and any changes to the social media management landscape — your content will always be relevant and informed.
With this unique knowledge, not only will we know what day and time to post, but we can start setting up a savvy paid social strategy.
As the leading social media marketing agency in Australia, we take into account industry best practices and your audience insights. Our team will make sure your paid budget and creative elements are perfectly aligned with your campaign results and objectives.
Hospitality, Ecommerce, FMCG, Beverages And Hotels
We Make It Easy To Connect With Users On Every Platform
Where are your customers hiding?
Even Your Uncle Brad Has Facebook
Don't Just Take Our Word For It…
What Is A Social Media Marketing Agency In Australia?
Many organisations in Melbourne and across Australia simply do not have the time or resources to create a social platform strategy themselves. This is where social media agencies come in!
An agency can be an important part of any business's marketing strategy. It will have a team of managers who are experienced in creating, advertising and executing social media campaigns.
At Eight Clients, our agency can help your business create and implement strategies that are tailored to your unique needs and goals.
We will work with you to create a campaign that is tailored to your specific goals and target audience.
What Does A Social Media Agency Do?
Social media can be used to reach new customers by advertising and marketing – growing your brand and scaling your business.
At Eight Clients, we are a social media company that's home to a team of experienced professionals. We can help you create engaging ads that will stop your target audience mid-scroll!
How Is This Goal Achieved?
At Eight Clients, our aim is to create paid ads using attention-grabbing copy, images, video and graphic design. We roll out sizzling social media campaigns, eclipsing other social media agencies!!
What Is The Role Of A Media Agency?
When a professional manages your company's social platforms, they provide you with a unique digital space to tell the story of your business.
A team of graphic designers and video editors will create captivating content that strikes the perfect balance between informative and engaging.
When you work with Eight Clients, you can rest assured that your social accounts are in the very best hands!
If You're Looking For A Social Media Agency, Look No Further.
At Eight Clients, we are dedicated to bringing your brand to life. To do so, we connect you with your targeted audience and communicate in the most unique and engaging way.
Check out our agency in Melbourne, Sydney, Brisbane, Canberra, and Perth, and prepare to take your business to the next level online. Book a deep-dive strategy session online now!
E-commerce Brands: Is Social Media Right for Them, and How Can You Leverage Your Social Media Presence? The digital landscape has undergone a significant transformation with the emergence of social e-commerce. Social media and online shopping are...
Ready To Boost Your Brand To The Next Level?