Check out the weekly buzz on our favourite social media platforms, including new features and what's trending!
4 New Social Updates
Facebook launches Whale, an app that lets you create memes
In an effort to reach out to younger audiences, Facebook has quietly launched Whale, a new Meme Creator app which is currently only available on the Canadian Apple App Store. To create a meme, users simply pick a photo, add text, images, emojis, filters and more. The resulting meme-creation can then be saved and shared on social media or directly in conversations from the app. Grid canvas layouts are also available to simplify the creation process and users can also use a freeform draw tool or create image stickers with included tools.
Wikipedia's co-founder launches WT:Social, a new social network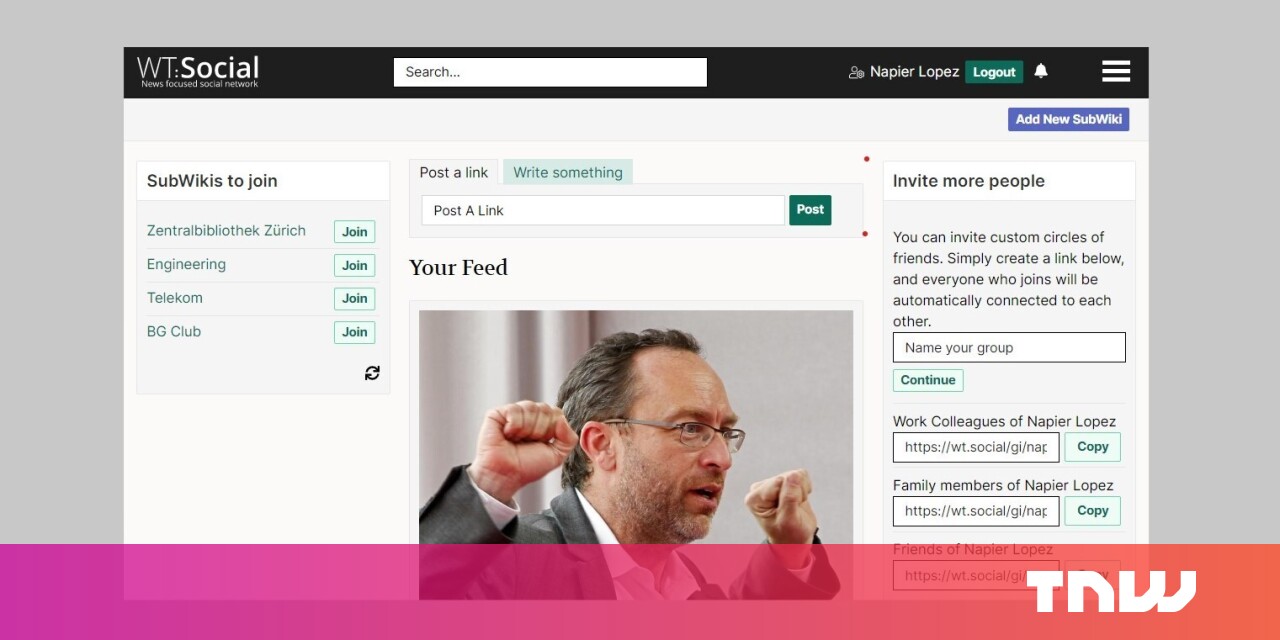 Wikipedia's co-founder Jimmy Wales has launched WT:Social, a new social media network focusing on news. While this network has no financial association with Wikipedia, this platform promises to ensure that user privacy is protected and that the platform remains ad-free, relying on donations instead. The interface is rather sparse at the moment, featuring a simple feed comprised of news stories and comments below them. Users can also join various "SubWikis" that are similar to Facebook groups or subreddits, which filter content to stories of a given topic. Hashtags can also be added to a post or followed for more specific interests.
Apple Glasses are coming
Apple is reportedly launching it AR headset in 2022, with a "sleeker" pair of AR glasses in the following year. According to experts, these devices could replace the iPhone completely within a decade, considering how the sales are in decline. The first prototype was shared internally with employees last month and the second prototype is set to arrive in 2023, made with high-quality lightweight materials for comfortable, extended wear.
Google Maps is testing a new social networking feature
Google Maps is testing a new social networking feature that allows users to follow top "Local Guides", aka its community members who actively review businesses, post photos and contribute detailed information on Google Maps. As part of the test, users in select markets are now able to follow their Local Guides by clicking on a new "follow" button that appears on their profiles. Once you follow someone, you'd be able to see their recommendations and updates when using Google Maps, as part of a new "For You" section.
4 Things Trending On Social
A trend about dodging dangerous flying objects is viral on TikTok
There's a new TikTok trend going around which involves dodging dangerous flying objects. These TikTok videos have made their way to Twitter – it starts with a group standing in a circle, looking down at their phone camera, throwing something up in the air on top of you… and dodging it while praying it doesn't hit you. The items that are thrown vary from video to video, with the milder objects being basketballs and eggs. However, some have taken dangerous to the next level by trying it out with objects such as wheelchairs and ladders.
Online debate over newborn's 'blended' surname
There's a new trend where parents give their offspring a mix of both parents' surnames to create a new family name. A couple in Sydney is drawing mixed reactions online over a "blended" surname they've given to their newborn. "Casseldon" was a mash-up of last names the couple gave to their daughter, which resulted in an online debate as some weren't even sure if this was legal. Opinions were divided, with some labelling the decision "ridiculous" as it may make family trees more complicated, while others thought it was "lovely".
Video of dad breastfeeding baby goes viral
An adorable video of a dad breastfeeding his baby went viral on Twitter. The story behind the video is equally sweet: the infant's mum wasn't around and the baby was hungry, resulting in the father trying to console his daughter by sliding the milk bottle under his tee as she refused to drink from the bottle. The video has now over four million views with almost 70k retweets, with many Twitter users praising and commending the dad for his actions. You can watch the video here.
Greta Thunberg lookalike spawns time travelling theories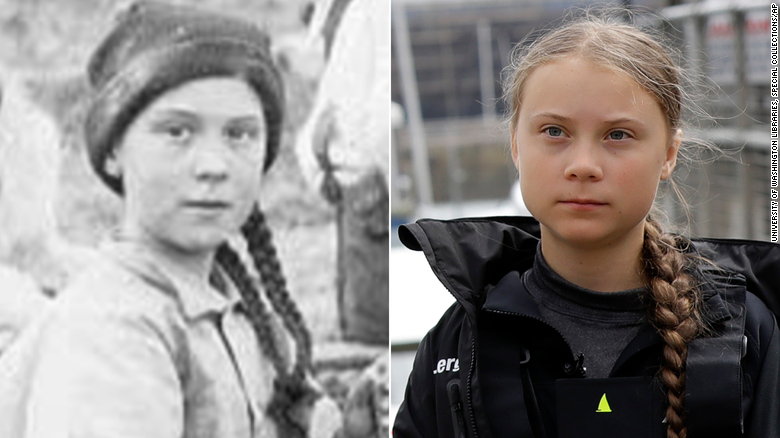 A 121-year-old photograph showing three children working at a mine during the Klondike Gold Rush has spawned many time-travelling theories, as the girl in question looked very similar to 16-year-old climate change activist Greta Thunberg. The connection was first picked by a Facebook user who posted the image on a paranormal community group, which was then picked up by YouTube channels and news outlets soon after. Many on the internet are "convinced" that Thunberg is, actually in fact, from the future and is time-travelling to key points in history to fight climate change.