Check out the weekly buzz on our favourite social media platforms, including new features and what's trending!
4 New Social Updates
Twitter launches audio tweets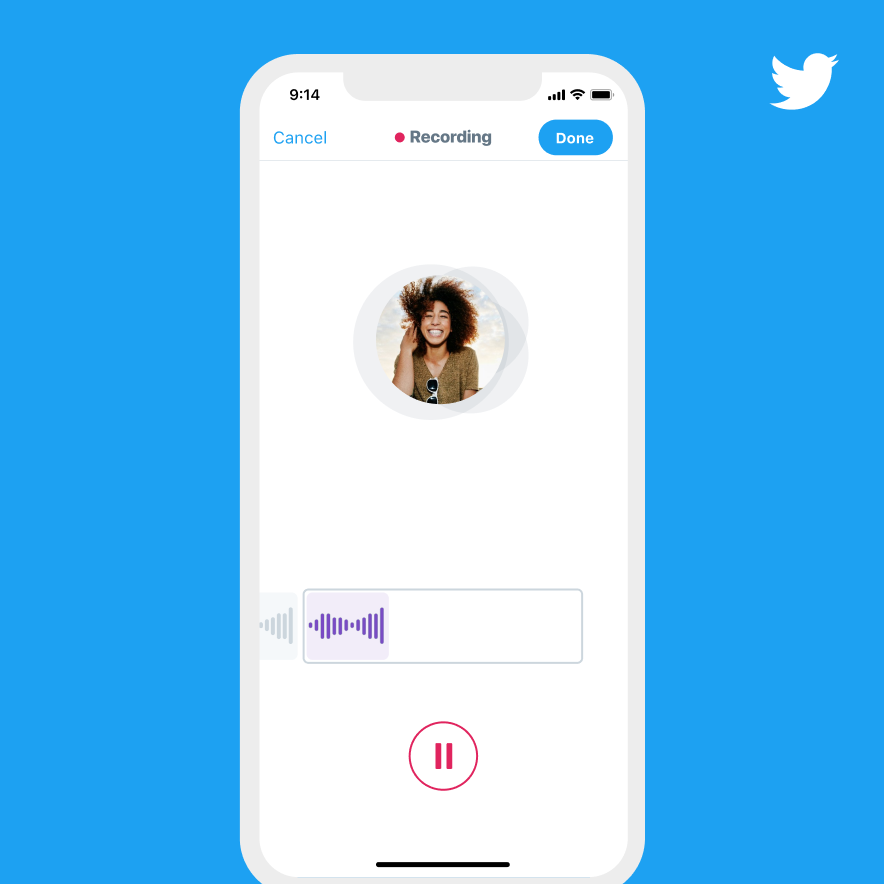 Twitter is testing a new way to start a conversation, in the form of audio tweets. According to Twitter, sometimes 280 characters aren't enough and some conversation nuances are lost in translation, which is why the feature was introduced to "add a more human touch to the way we use Twitter". Each voice tweet captures up to 140 seconds of audio and a new voice tweet starts automatically once the time limit is reached. At the moment, audio can only be added to original tweets, not replies or retweets with a comment. Other limitations include modifying the looks of the audio recording, in which Twitter will always automatically use the image you're using as your profile photo. The feature is currently available to a limited group of iOS users.
Facebook is testing extra security features for Messenger
Messenger users on iOS may soon be able to secure messages with Face ID or Touch ID. Facebook is reportedly working on this additional feature which may be available in a future update of the app. According to reports, users will be able to choose if they require authentication every time they open the app, or after a certain time without using it. Biometric authentication is not new, however, it is not available on apps such as Messenger. While there is no indication on a release date, it is a feature to look forward to as it adds a layer of privacy to prevent others from accessing your messages.
Twitter is testing emoji reactions (again)
The first time Twitter tested emoji reactions was back in 2015. Now, the platform has restarted work on the feature, as spotted by app researcher Jane Manchun Wong. At the moment, potential reactions include 💯, 🚫, 😂, 😯and🙏 . There is also a new option to "React with Fleet", aka Twitter's version of Stories.
WhatsApp launches payments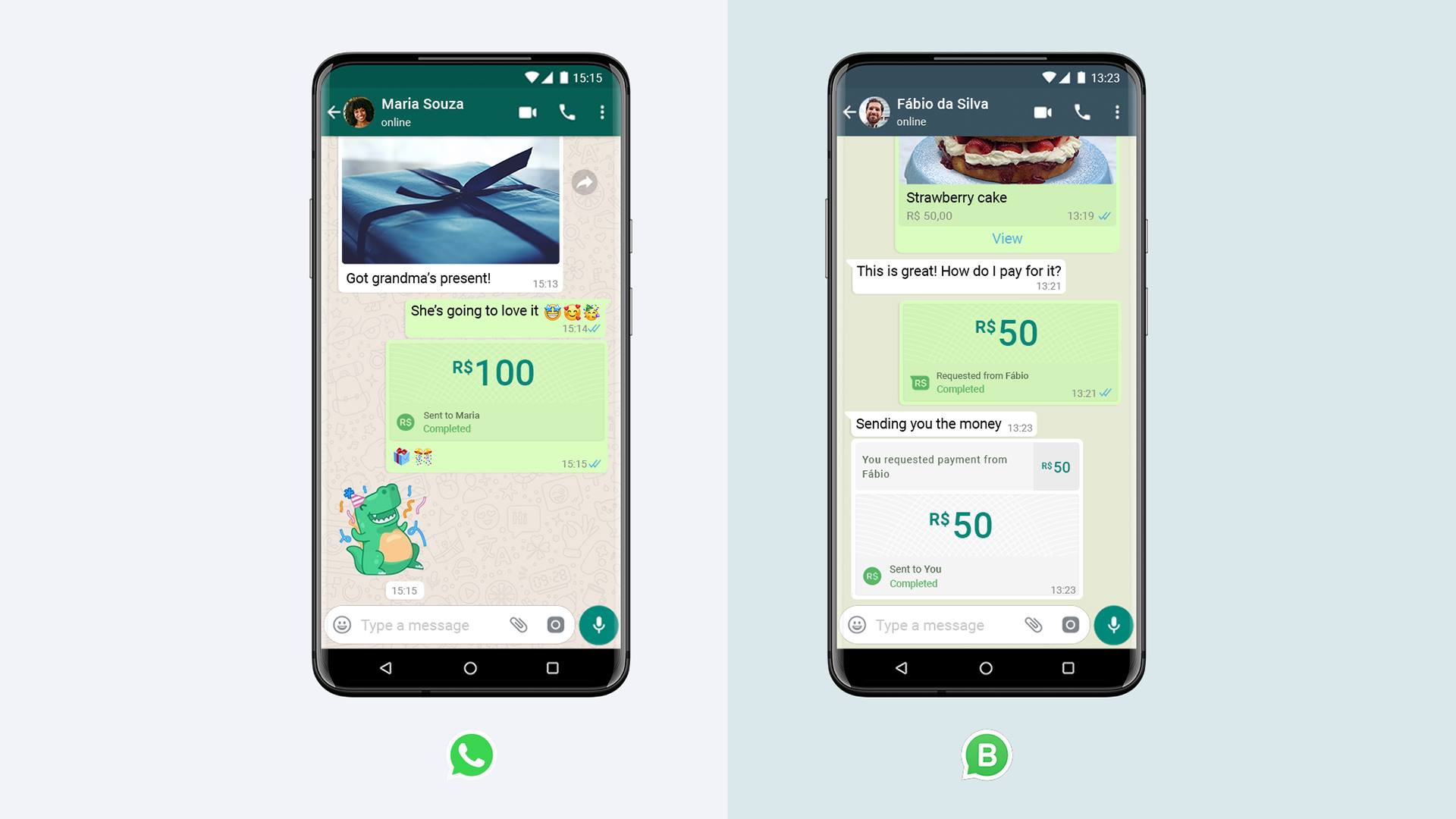 WhatsApp Payments have launched this week and it is currently available to users in Brazil. This is the first wave of WhatsApp's new digital payments, which is enabled by Facebook Pay and it supports certain debit or credit cards from major banks in Brazil. Sending money or making a purchase on WhatsApp is free for people, while businesses will pay a processing fee to receive customer payments, similar to what they may already pay when accepting a credit card transaction. WhatsApp's parent company, Facebook, hopes to expand the rollout to more people globally in the future.
4 Things Trending On Social
Gen Z is roasting millennials on TikTok
Twitter users have been in a discourse in the past week over the newest generation divide as screengrabs of Gen Z TikTok users roasting millennials for things like opening professing their Hogwarts house went viral. The comments take a dig at millennials, saying things like, "they're the reason forever 21 had shirts that said 'IT'S FINALLY FRY-YAY' and 'rosé all day' for so long" or "just gonna drink my coffee bleh :P", mocking the millennial coffee culture. When a tweet sharing the TikTok thread blew up, many have chimed in to share their thoughts on the "generational war". This isn't the first time Gen Z have clowned older generations on TikTok or other social platforms. Remember the "OK, boomber" meme?
TikTokers are trying to take off their shirts like Paxton in "Never Have I Ever"
Never Have I Ever is a trending coming of age comedy-drama on Netflix. It is full of funny, heartfelt content and a particular scene of a character taking his shirt off in one smooth swoop has caught the internet's attention. After watching the scene, it left many wondering how he actually did it. It resulted in people on TikTok trying it for themselves! It hasn't been the best effort for some, while others pulled it off seamlessly.
Americans just found out what Zooper Doopers are
Americans have discovered Zooper Doopers and they are losing their minds. It all started when one Twitter user asked what people from different countries call four different things: shopping trolley, bread roll, chips, and Zooper Doopers. It's no secret that they call a shopping trolley a shopping cart, just like how British people refer to chips as crisps. However, when it came to the Zooper Dooper, people seemed to be more surprised than ever and started going crazy in the thread. Aussies were quick to fire back during the saga as it was hard to see what's so strange about the name, especially having grown up with Zooper Doopers. It was even trending at some point!
People are sharing nonexistent emojis they remember vividly

Remember the robber emoji? If you said yes, the emoji never existed. So why do you remember it so vividly? Apparently, there is a Mandela Effect going around, where people are absolutely convinced that there was a robber emoji on their keyboard. In fact, people are sharing nonexistent emojis they remember seeing on their phones, such as the hiker emoji (which btw, doesn't exist too). Maybe there's an alternate universe where all these fun emojis exist, just not in ours. Yet.