Check out the weekly buzz on our favourite social media platforms, including new features and what's trending!
Snapchat launches brand profiles
Snapchat is launching brand profiles – a permanent landing page for companies on the platform to house their branded video content, AR lenses and virtual in-app storefronts for those brands that work with Shopify.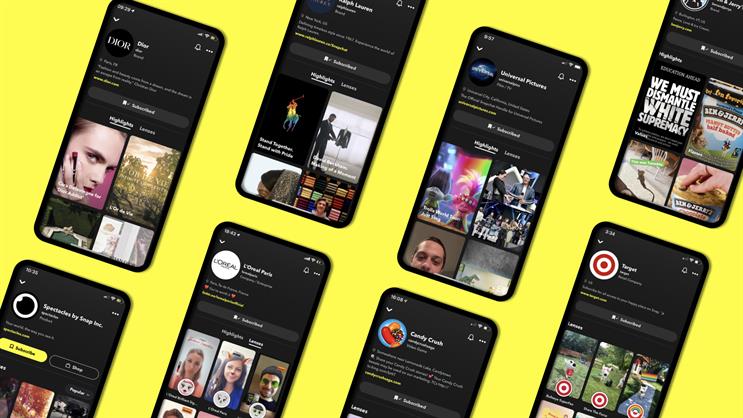 Brand profiles will look similar to public profiles, which were created last year to let high-profile creators and influencers host original shows on the app. Brand profiles will benefit from the same functions as public profiles but will also get access to a unique set of web tools to let admins create and manage from outside the mobile app. This feature is being introduced as a beta version for select brands only at the moment, however Snapchat has confirmed that it aims to let all businesses access brand profiles by the end of the year.
Twitter might be working on a new subscriptions platform
Codenamed Gryphon, the platform appears to be subscription-based, which means Twitter is ready to provide exclusive content and features, in return for a monthly fee. More to come.
WhatsApp Business adds QR codes and catalogue sharing
WhatsApp Business has over 50 million app users now, with the number growing every day.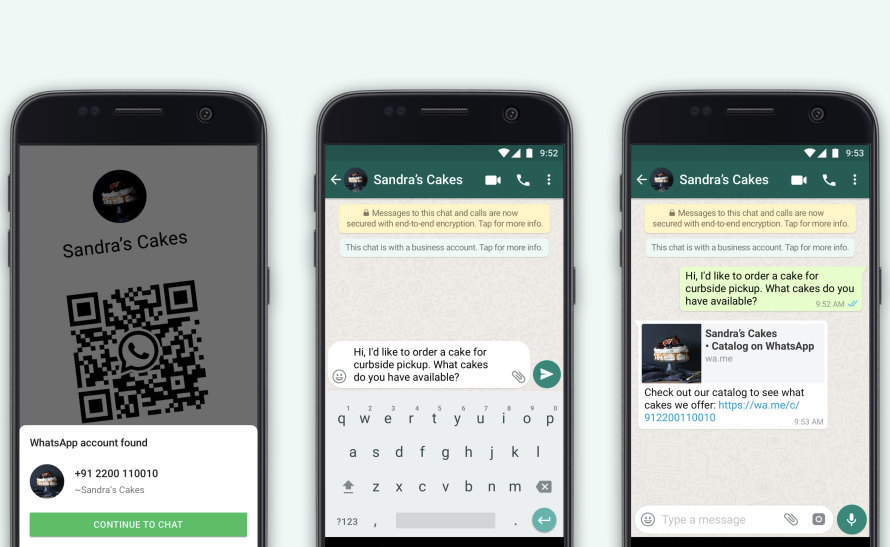 To help businesses communicate more effectively with their customers, WhatsApp is now rolling out QR codes and catalogue sharing. The feature lets people start chats with businesses on WhatsApp by scanning a QR code at a physical location, as compared to having to add a business contact number to their contacts previously, which was not very convenient. In addition, businesses can now share catalogues through a link, which is a great way for people to share an item or catalogue with their friends and family.
Reddit now lets you post multiple photos and GIFs at once
The new post type has been a highly requested feature by many Reddit communities, such as style and DIY communities which could do with added visual elements to better show off their content. This is an important feature as it gives Redditors more ways to enjoy the content on the platform and significantly reduces the steps necessary to add more images to posts. Similarly, media organisations and partners now have one more way to engage communities on the platform.
High-profile Twitter accounts hacked in crypto scam
Among the accounts compromised were those of Apple, Elon Musk, Barack Obama and Joe Biden in a broadly targeted hack that remained mysterious hours after taking place. The hacked accounts posted a message promoting the address of a bitcoin wallet with the claim that the amount of any payments made to the address would be doubled and sent back. Twitter is still investigating the hack, however, they've detected that it was "a coordinated social engineering attack" on employees with "access to internal systems and tools."
THE INTERNET WENT WILD WHEN TWITTER BARRED ITS VERIFIED BLUE TICKERS FROM TWEETING TEMPORARILY
As a result of the brazen hacking spree on Twitter, the platform has responded by temporarily barring the platform's verified users from posting new tweets. 
While Twitter deleted most of the offending tweets in a matter of minutes, it appears that the hackers have made over $160,000 through the cryptocurrency scam. The platform is currently investigating the security breach and has suspended the ability of verified users to post for the time being. Unverified users, aka regular Twitter folks, simply couldn't let it pass. Check out the bunch of memes which exploded when that happened.
TikTok teens are dressing up as grannies to get booze
As illegal as it can be, the disguises have been really good, with some even donning on realistic prosthetic faces, alongside some sunnies and a mask. All for the booze, we guess.
You might have come across a few #FreeBritney posts this week on social media. While the movement isn't new by any means, it's been a major concern of Britney Spears fans over the years and it has picked up momentum again, especially after her latest upload. Many fans have suggested the strict arrangements under her court-approved conservatorship are exploiting the singer, pointing out that Britney was not able to speak up for herself. Read more here.