Check out the weekly buzz on our favourite social media platforms, including new features and what's trending!
4 New Social Updates
Pinterest's new AR feature lets you try on makeup before buying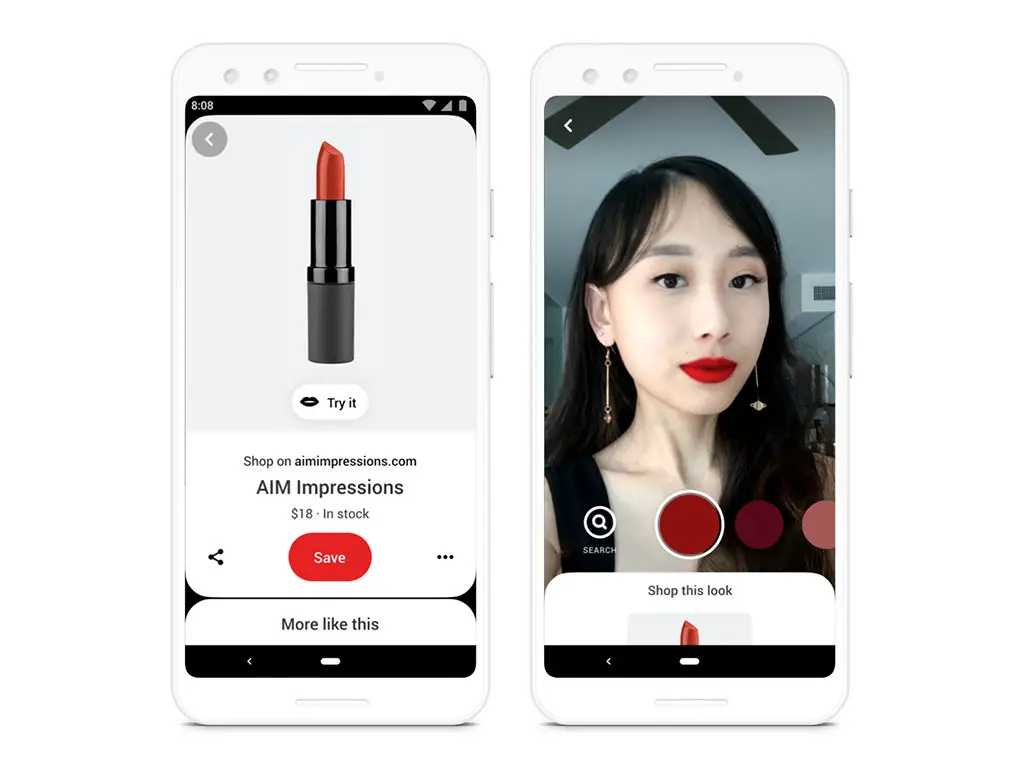 A feature in the making for the past few months, Pinterest's "Try On" feature finally went live this week. Powered by Lens, Try On is an AR feature which lets users try on different lipstick shades depending on their skin tone and swipe to shop from retailers or save for later. This feature can be found in the Pinterest camera in search and it currently features lipstick brands such as Estée Lauder, Sephora, NYX Professional Makeup, Urban Decay and more. Try On is also integrated with its skin tone range feature, so people can see similar lip shades on skin tones that match their own. With Try On, Pinterest "won't be augmenting your reality, but rather helping you to make happy and real purchases for your life," hence you'll not find skin smoothing or image altering effects that make you look less like you.
Vine is back with Byte
Vine is back and it has a brand new name! Byte has actually been in development for years before its launch last week on iOS and Android. Similar to Vine, Byte lets you shoot or upload and share six-second videos. It also comes equipped with standard social features like a feed, Explore page, notifications and profiles. However, unlike TikTok, one of its biggest competitors, Byte lacks remixability, AR filters, transition effects and other bonus features. At the moment, its creators hope to differentiate Byte from its competitors by helping content creators make money, something TikTok and other micro-entertainment apps don't offer currently.
Google launches new experimental DIY video app Tangi
Google's in-house incubator Area 120 launched Tangi, a short video platform available on the web and iOS, which allows people to share how-to DIY videos on various topics, such as crafting, painting, beauty and more. Unlike other video apps like TikTok or the newly launched Byte which provide entertainment, Tangi is focused on helping people learn. The app interface looks similar to Pinterest and users can upload videos which are a minute or lesser. Tangi also has a "Try It" feature, which encourages users to upload photos of their re-creations as a way of interacting with other community members. The app is a free download, ad-free and is currently not being monetised in any way.
Facebook's 'Clear History' tool is now available to everyone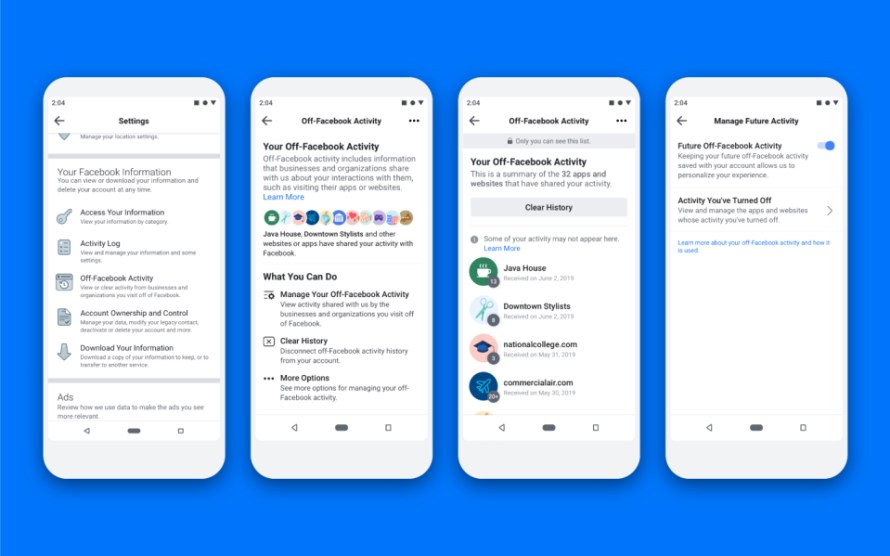 It took a while but Facebook's 'Clear History' feature is finally available to all users globally. This is a new privacy tool that lets users see and delete third-party websites which have access to their data and browsing history. As part of a new section in user settings called "Off-Facebook activity", this addition also includes options to review your information by category, download all or part of it and choose how your off-Facebook activity should be managed in the future.
4 Things Trending On Social
People are spreading memes and fake news as the coronavirus spreads
As the deadly Wuhan coronavirus spreads globally, social media has been rife with viral content about the virus. While tech giants like Facebook, Google and Twitter are working on limiting the spread of misinformation about the virus shared on their platforms, videos showing the current situation in Wuhan has gone viral on several platforms such as TikTok and YouTube. While the legitimacy of these videos cannot be determined, many of these videos were posted online by dodging Chinese social media censors as they contain criticisms of the government. On another note, some Chinese citizens have taken a lighter approach towards the situation by sharing creative snippets of their boredom from the city lockdowns on social media.
We're getting 117 new emojis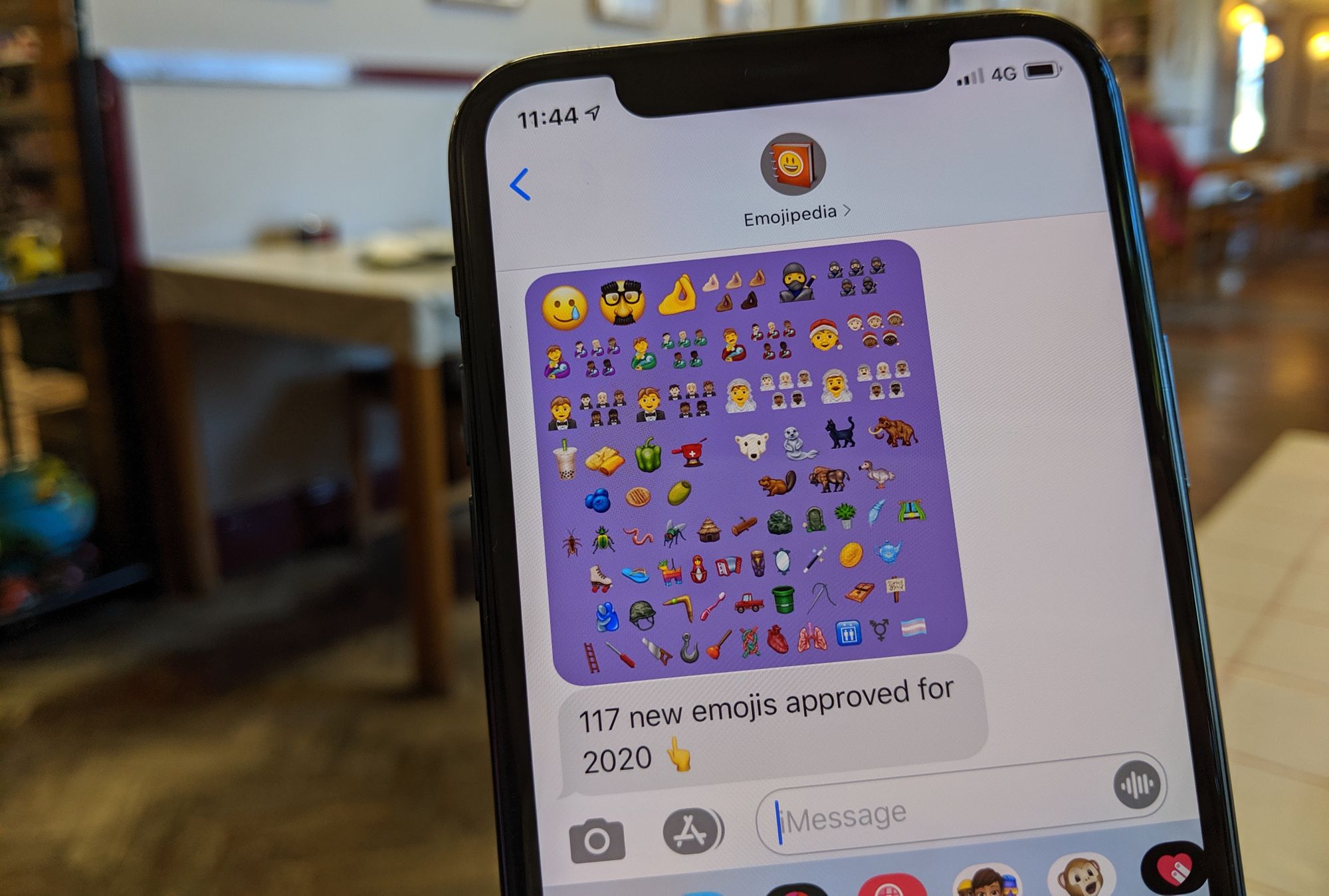 Admit it: one of the most exciting updates we look forward to are having new emojis. Well, this year, you can look forward to 117 of them. In the 13.0 Emoji set to be unleashed into text messages across the world, we're seeing a higher level of inclusion, subtle ways of throwing shade and the beloved 'ma che vuoi' gesture aka 'The Italian Hand'. On top of that, we're finally getting some anatomically-correct organs like the heart and lungs, bubble tea and the smiling-while-crying face so you can save yourself from texting it out. Love it.
Dads share #GirlDad photos to pay tribute to Kobe Bryant
In a recent segment on ESPN, anchor Elle Duncan shared a touching moment between her and NBA legend Kobe Bryant, who shared that one of his greatest joys in life is being a "girl dad." These words resonated with people in a special way after his untimely death in a helicopter crash which also claimed the lives of eight others, including his 13-year-old daughter, Gianna. To pay tribute to Bryant, dads on social media are sharing photos with their own daughters and the viral hashtag #girldad. It's truly beautiful and touching.
A YouTuber comes clean to faking his girlfriend's death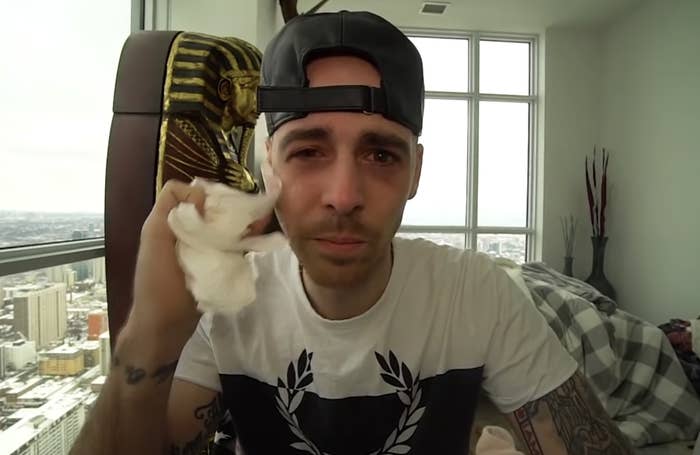 A popular and controversial Canadian YouTuber has admitted to lying about his girlfriend dying in a car accident in a video he posted last week. The drama began last week when Jason Ethier, better known as ImJayStation, claimed that his girlfriend had died after being hit by a drunk driver. In that video, Ethier appeared to be upset and he also recruited a friend to film him at a fake memorial site for his girlfriend. The video caused immediate suspicion within the community and within a week, Ethier released another video, admitting that the whole thing was a hoax to get more followers. People are horrified.