What's new in social
Twitter's New Policy For Crisis Misinformation
No more lies. Twitter has just announced it will be implementing a new policy to prevent misinformation during a crisis from spreading on the app. 
Tweets that violate the policy will now be flagged and blocked with a warning notice that looks like this: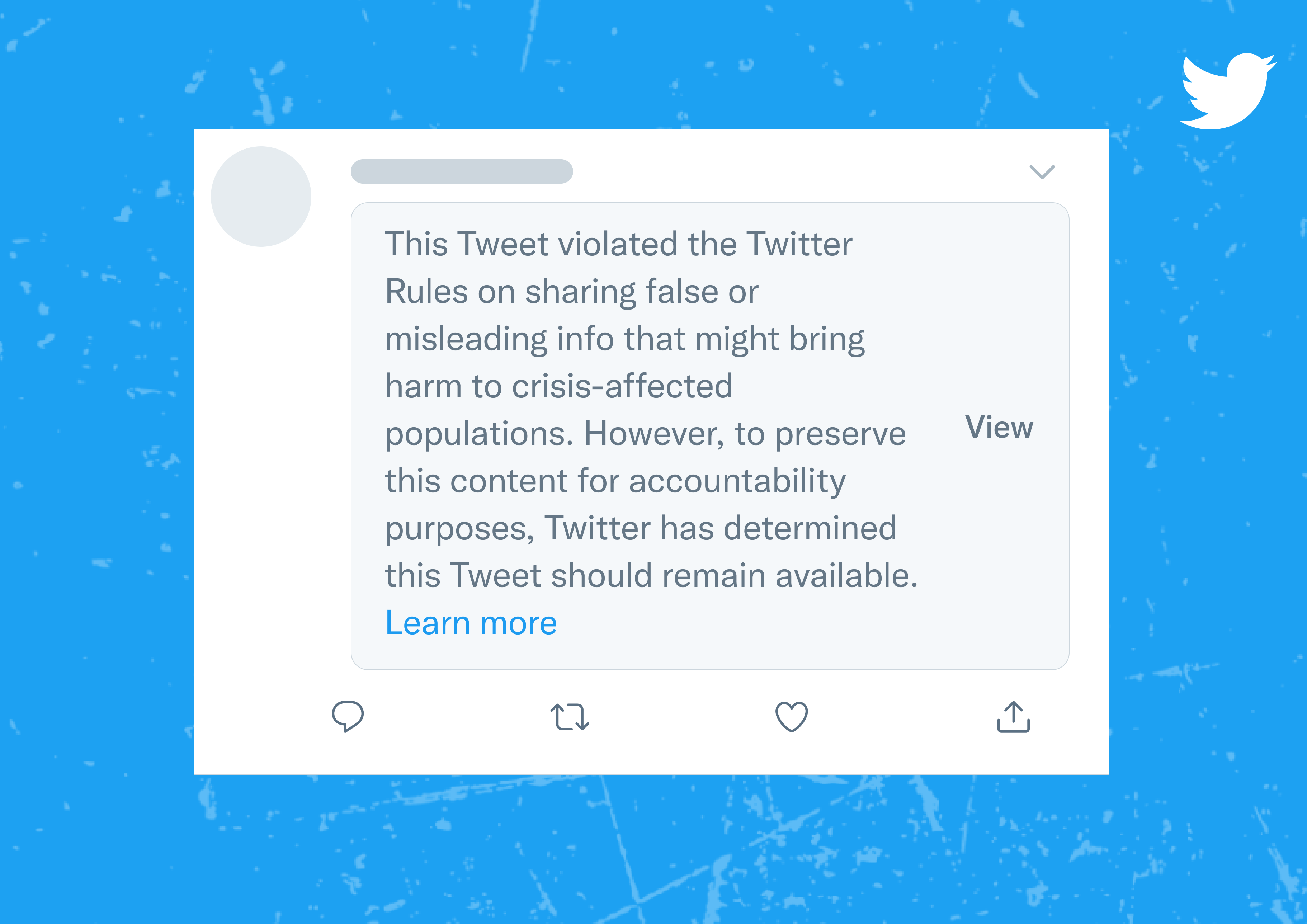 In a blog post, Twitter stated, "We've found that not amplifying or recommending certain content, adding context through labels, and in severe cases, disabling engagement with the Tweets, are effective ways to mitigate harm, while still preserving speech and records of critical global events."
TikTok Tests Games Into The App
It's more than that fun filter where you have to catch a fruit. TikTok Vietnam is testing in-app and ad-supported games. The goal is to make users spend more time on the app.
They've already tested a game before called Disco Loco 3D, but that was merely TikTok dipping their toes in a vast ocean. What more games can we expect in the future?
TikTok And Giving Credit Where It's Due
TikTok is launching a new feature that helps credit OG creators of viral trends and challenges better. 
The app is introducing a Give credit to video feature which will direct viewers to the original video and not just the OG creator's profile page. 
Users claiming trends they didn't start as their own have become a thing on the app. With this new feature, TikTok aims to take care of its creator community and give credit where it's due. 
Here's a how-to by TikTok: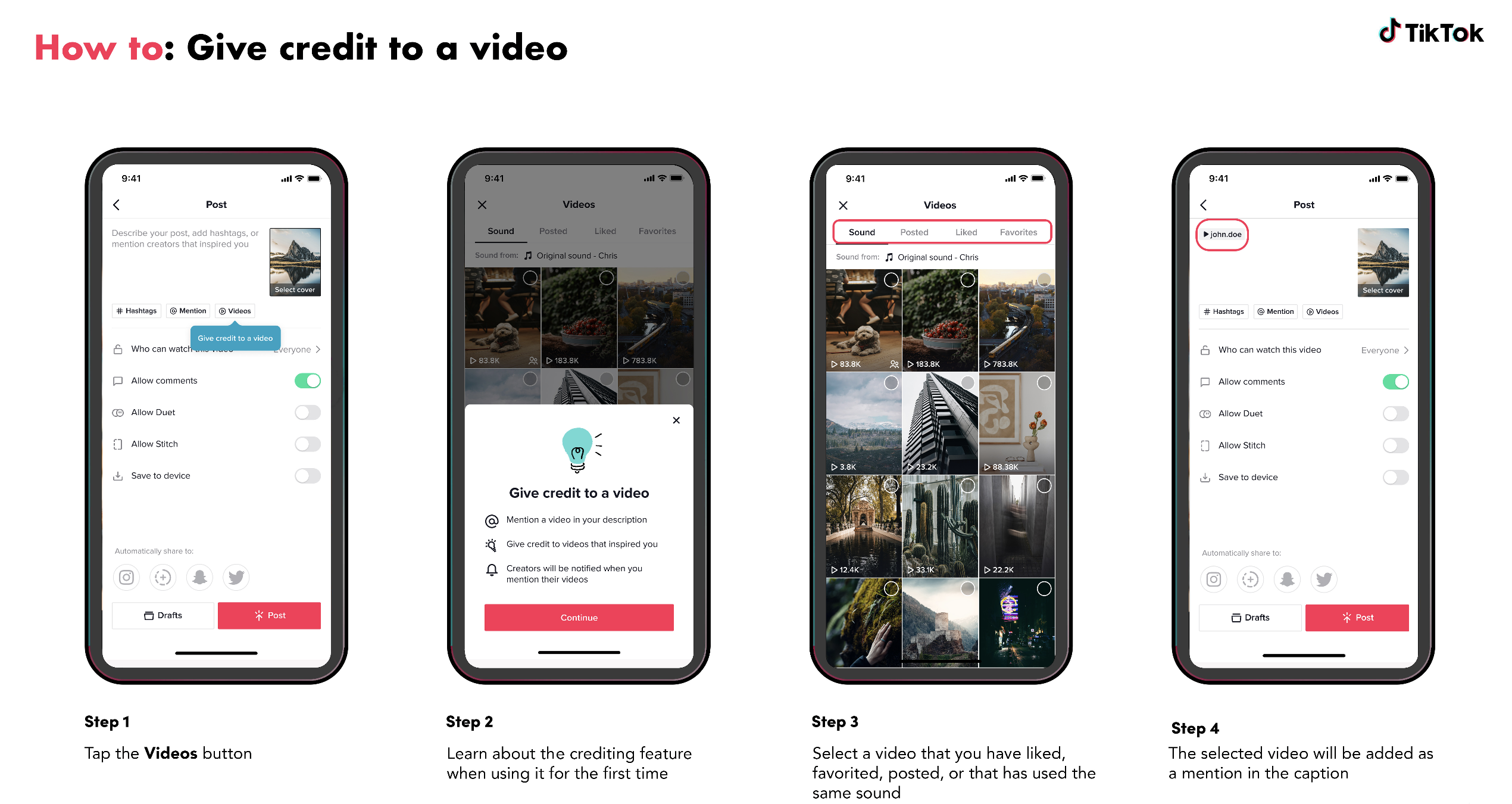 YouTube's New Most Replayed Feature
This may be a much-needed feature for most viewers. YouTube now highlights the most replayed parts of a video.
It may be old news to YouTube Premium users but the platform just announced that it will be now available to everyone. The feature shows a graph behind the progress bar. The higher the graph, the most likely it's been replayed loads of times. Easier to find important moments in a long-form video that way.
What's Trending On Social?
Taylor Swift Receives Honorary Doctorate
Along with the NYU graduates of Batch 2022, Taylor Swift stood with them in celebration as she, too, was honoured with a degree that day. She was awarded an honorary Doctor of Fine Arts, honoris causa.
A true inspiration, she gave a speech that inspired graduates and fans alike.
Congratulations, Doctor Swift!
Taylor Swift receives an Honorary Doctorate at the NYU 2022 All-University Commencement.

Full Speech: https://t.co/pILATBhbx1 pic.twitter.com/WLn4Webdli

— The Swift Broadcast 🧣 (@TSwiftBroadcast) May 18, 2022
RiRi Has Given Birth!
It's a boy!
Rihanna and A$AP Rocky welcome their baby boy to the world. They're home in Los Angeles with the new baby and are excited to be parents.
The internet is very excited, too.
Nobody:

Rihanna's son: "just got to earth guys..OMG! guess who my mum is?" pic.twitter.com/dJM4V1fc5g

— ✨ (@_Just_Malik) May 19, 2022
rihanna's baby was born under a north node and sun conjunction! ☀️✨

her baby is gonna be powerful as hell & take the world by storm. ⚡️

— ShawtyAstrology🧚🏽✨ (@shawtyastrology) May 19, 2022
The Billboard Music Awards 2022 Highlight
In the midst of the performances and artists, the highlight of the BBMAs this year was surprisingly Cara Delevingne.
Cara attended the award show and had an amazing time, by the looks of it! But the internet being the internet, after pictures and videos surfaced of her being a little extra, they hopped on the train to poke fun at her.
CAN SHE LEAVE MEGAN ALONE YO SODBWOFNWOFKWOFKWOFKKEFMELMFKEKDKEND pic.twitter.com/BqRYs5lVuU

— ✦ (@MANlSMONET) May 16, 2022
can we ban cara delevingne from hollywood pic.twitter.com/XIoDwucmuf

— ari (@gIockinmyari) May 16, 2022
your chances of being watched by cara delevingne are slim but never zero pic.twitter.com/rZzs7JQXr6

— َ (@ungodlywests) May 16, 2022
She was the talk of the town of the awards show, outshining even the winners.
Marvel's She-Hulk On Disney+
She's rocking it in green!
Marvel Studio released the teaser trailer for their upcoming Disney+ series She-Hulk: Attorney At Law. This follows Jennifer Walters (Tatiana Maslany) and how she became the newest Hulk.
Fans are loving her already, and we do, too!