Check out the weekly buzz on our favourite social media platforms, including new features and what's trending!
4 New Social Updates
Instagram is helping you clean up your follower list
A clean-up on your following list is great every once and in a while, however, it can be tedious having to scroll past the entire list, especially if you're following a lot of people. In any case, to help you start deciding who or which accounts to unfollow (or continue to follow), Instagram is launching a new feature which categorises the accounts you follow into the ones you least interact with and the ones most shown in your Feed. You can also view your following list sorted from the earliest to latest followed and vice versa, or stick to the default sorting. Perhaps it's time for a little spring clean session!
Instagram is testing a video trimming feature for Stories
Instagram has started testing a new video trimming feature within the Stories creation process, which lets you edit the video you're about to share. While this is not a major change, it is sure a value-added one as users no longer have to trim their videos using other apps once the feature is in place. The feature was recently spotted by Jane Manchun Wong, who mentioned that the video trimmer appears after you tap on the new settings option which appears at the top of the video you've added to your story between the stickers and link icons. While there's no indication on when this video trimmer will be rolled out, some are speculating if Instagram will add other sub-features within the edit button, which will definitely come in handy especially for video creators.
IGTV creators will soon be able to monetise their videos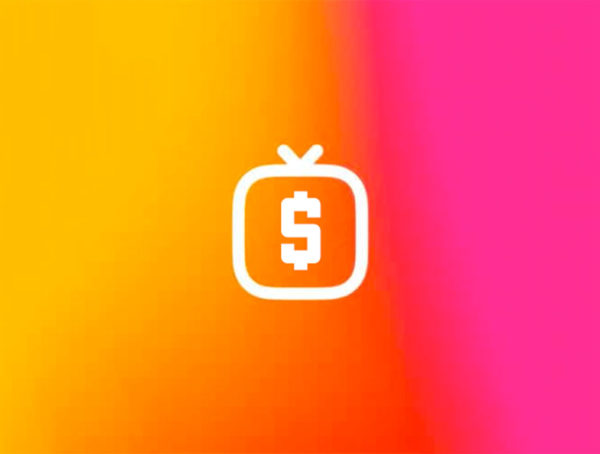 Instagram Creators will soon be able to monetise their IGTV videos and earn money from the content they share. Under the Instagram Partner Program, eligible creators will have the option to run short ads on their IGTV videos. While Instagram has not announced any details, they have confirmed that the test is ongoing with further development.
Snapchat rolls out wellness 'Here For You' feature
As part of Safer Internet Day, Snapchat has announced a new search feature that surfaces health and wellness resources on a range of sensitive topics like depression, suicide and anxiety. 'Here For You' surfaces "safety resources from local experts when Snapchatters search for certain topics, including those related to anxiety, depression, stress, grief, suicidal thoughts, and bullying." This is the first part of a wider push from Snapchat to improve the health and wellness of its users through related features, with more to roll out in the upcoming months.
4 Things Trending On Social
Parasite director's most meme-worthy Oscar moments
There has literally never been another movie as groundbreaking as Parasite at the Oscars this year, with director Bong Joon Ho sweeping up four trophies on last Sunday. Bong's speeches on stage and his cheeky moments backstage has earned laughs and charmed fans on social media. Parasite took home Best Picture on Sunday, becoming the first South Korean film and the first foreign-language film in history to win the Oscar in that category. What a proud dad Bong is.
An US billionaire is paying meme accounts to promote his campaign
An US billionaire Mike Bloomberg has recruited some of the most popular meme accounts on Instagram to promote his political campaigns to become the Democratic Party's presidential candidate. The big-time meme accounts include FuckJerry, KaleSalad, Tank.Sinatra and more, with posts presenting a bizarre but unified front for Bloomberg. More money, more memes, we guess.
#Broomchallenge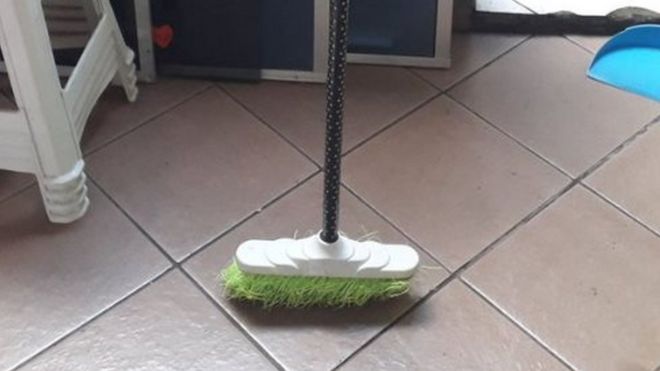 The #broomchallenge has people all over the world photographing and filming their brooms standing upright without support. The trend was reportedly inspired by Nasa, with people posting claims of gravitational or celestial phenomena as the reason behind the balancing brooms. Of course, this is not true and it has nothing to do with planetary alignments, the full moon or gravitational pulls. Still, it's a pretty neat party trick!
Video of Chinese marathon runner under coronavirus lockdown goes viral
A Chinese amateur marathon runner who has been under lockdown during the coronavirus outbreak has been keeping active by running 31 miles around two tables in his living room. Completing 6,250 laps around his apartment in under five hours, the man shared his video on Weibo which has since gone viral. With the lockdown, there were many others like him who are getting creative with coping to stay indoors.