Check out the weekly buzz on our favourite social media platforms, including new features and what's trending!
4 New Social Updates
Instagram's new app 'Threads' makes you want to share more
Instagram is reportedly working on a new app for "constant, intimate sharing" between close friends. 'Threads' is built to be a sister app for Instagram to encourage users to share with each other. It includes permanent location sharing, which is one of the "privacy" hurdles it would have to overcome. Threads also allows users to share their battery life in real-time, which is an interesting feature for groups of friends and it also comes along with many photo and video editing tools. More to come.
LinkedIns's new 'Insights and Research' feature for marketers
With all the data LinkedIn gets from its 645 million members and 30 million businesses, it's difficult to get the most value out of it. LinkedIn has announced a new Insights and Research hub, a new feature that helps marketers "enhance their social media marketing strategies with LinkedIn insights – including data on audiences, industries and advertising landscape on LinkedIn." With this new feature, marketers now have access to a range of insights, including topics resonating most with specific audiences, trends in various verticals, and LinkedIn advertising best practices.
Instagram is testing back-to-back Stories Ads
As part of Instagram's ongoing efforts to improve the ad experience on their platforms, Instagram is testing back-to-back Stories Ads with a small percentage of its users. The ads themselves doesn't come from one advertiser, but from two different ones to provide a seamless experience for users. Instagram is currently also gathering feedback to see if the new ad arrangement has a positive effect.
YouTube removes videos of fighting robots due to 'animal cruelty'
YouTube has mistakenly removed several videos from popular "battle bot" channels like Maker's Muse and channels run by BattleBot Contenders. These videos were removed citing YouTube's animal cruelty policies such as those governing "dogfighting and cockfighting." As the removals were highly publicised, YouTube has reviewed the videos once more and reinstated them. While it isn't clear as to what caused this removal in the first place, it seems that some of the robots were named after animals, hence YouTube's automated systems could have misidentified their content based on this alone.
4 Things Trending On Social
Mum's before-and-after photos of daughter go viral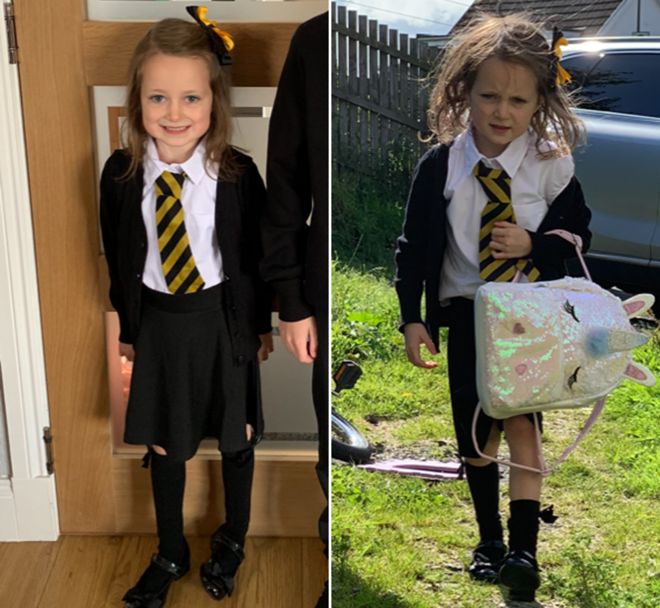 Before-and-after photos of a five-year-old's first day back at school has gone viral after her mother posted the "really funny" images on Facebook. According to mum Jill, Lucie "likes to be clean and looked immaculate before she left home." However, Lucie's "state" took a huge change after coming back from school, although she had a fun and great day at school. The photos were shared thousands of times on Facebook after the parents posted it and it even appeared on local newspapers!
Kim K is renaming her shapewear label after that huge 'Kim-oh-no" sage
Kim Kardashian's shapewear label 'Kimono' has come under fire and caught the attention of the internet for its name. After feedback from her fans and the internet, Kim has decided to rename the label to "SKIMS Solutionwear™". Although this new name seems like an improvement from the former, it still got people on Twitter chatting. Someone even noted that 'skims' literally means a layer of scum.
Thirsty woman goes viral after seeing a tennis player take off his shirt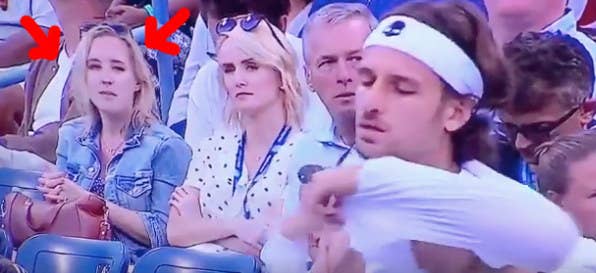 Footage of a woman thirsting over tennis player Feliciano Lopez at the U.S. Open is trending on the internet. While Lopez was taking his shirt off, the lady took out her phone and was ready to snap some shots. Both her and her friend beside kept their eyes on the tennis player. We can expect more memes out of this. Very subtle indeed.
People are swooning over these fashionable women on TikTok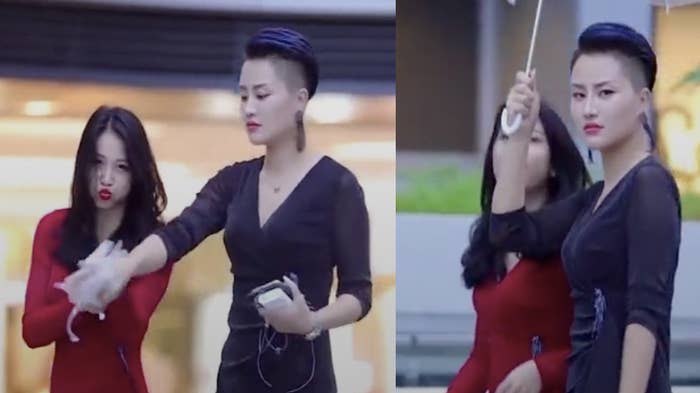 TikTok has got internet users swooning over these two mysterious and fashionable ladies, who have more swag than most of us. The video was found on the account "Loora8888," featuring two very fashionable young women being generally sassy and adorable, with many hoping they were a couple. A video featuring them trying to open an umbrella is probably the most popular of them all, with many referring to the short-haired lady as the hot umbrella woman. After some detective work, the lady in question was found to be Loora Wang, a fashion designer based in China who owns a label called Loora PWD. Wang has also clarified that the lady in red is not her partner, but her sister.