Check out the weekly buzz on our favourite social media platforms, including new features and what's trending!
4 New Social Updates
Google's chatbot can chat about almost anything
Most chatbots are specialised and are only great for handling specific topics as they are not designed to handle more general conversations. To make the best out of both worlds, Google developed a chatbot which is not specialised and can chat about virtually anything. The result is Meena, a "2.6 billion parameter end-to-end trained neural conversational model." Meena can conduct conversations which are more sensible and specific than those with existing state-of-the-art chatbots. The chatbot is still under research and has not been released for a demo as of yet, however, we can foresee many interesting applications with a chatbot with the ability to chat about virtually anything.
You can now respond to Stories with GIFs
Instagram is back with a small update! This time, Instagram is rolling out the ability to use GIPHY GIFs as reactions to Stories. To use the feature, you'll need to update the Instagram app to the latest version and when you start typing in the "Send message" field, the camera icon will switch to a GIF icon instead. That's it! One more way to engage with Stories.
Twitter brings conversation threads to iOS
As part of Twitter's efforts to make its platform more "conversational", it has been testing threaded replies. Now, Twitter is ready to roll out the feature to iOS users, making it easier for users to "see who's replying to who", making it a lot easier for them to join in conversations. With this added feature, Twitter hopes to increase engagement on Tweets as users can now take part in the conversations that are taking place.
Facebook is giving more control to parents in Messenger Kids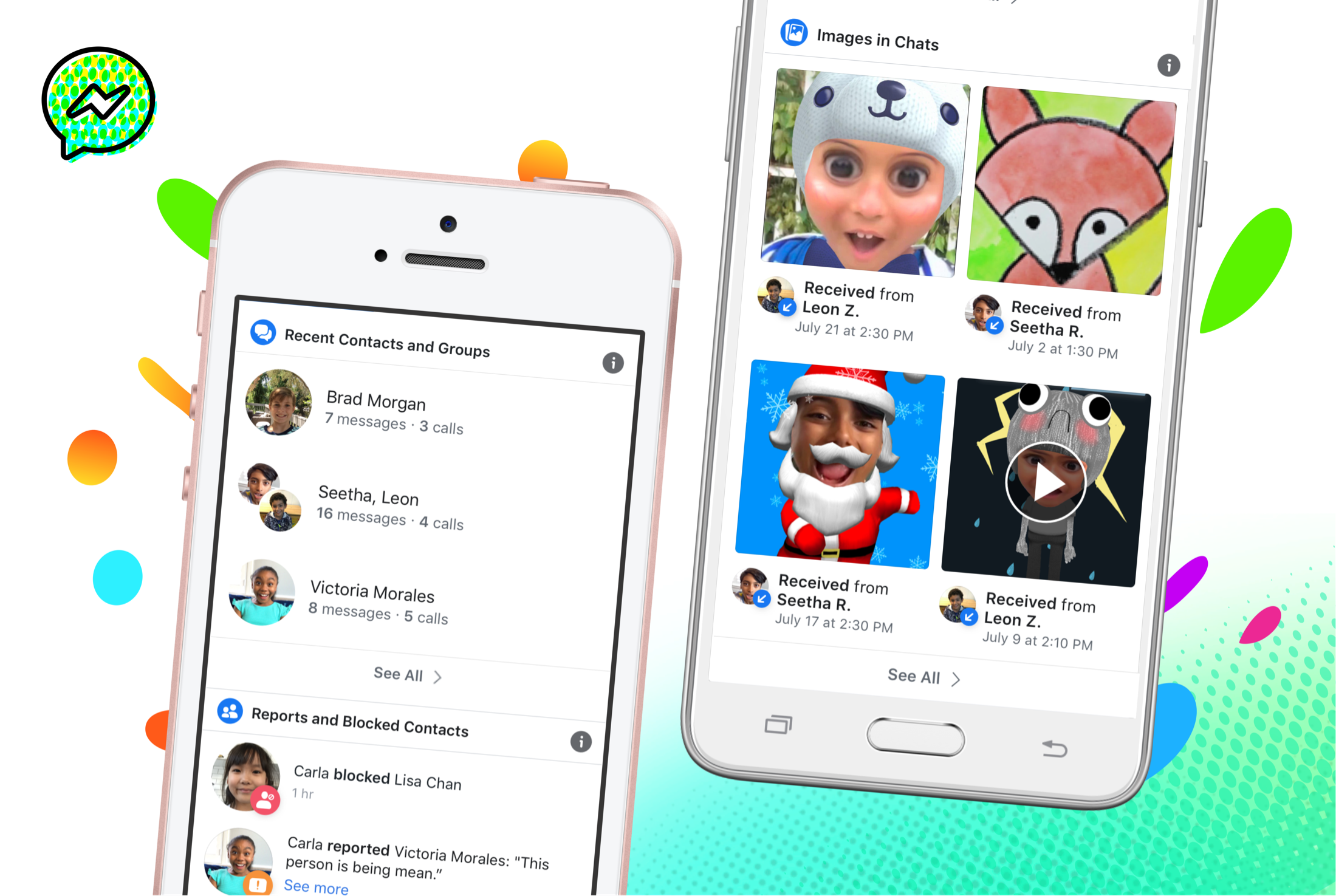 Facebook's Messenger Kids has been updated with new tools and features to give parents more oversight and control over their kids' chats. Among the updates, parents will be able to see who a child has been chatting with and whether that's text or video chat, over the past 30 days. A log of images will also help parents to see if all images and videos being sent and received are appropriate, and remove them or block them if not. Parents can access these new features in the Messenger Kids Parent Dashboard on the Facebook app to better understand their child is using the app.
4 Things Trending On Social
The internet is shook that not everyone has an internal monologue with themselves
Do you "hear" your thoughts in sentences? If so, you might be surprised to find out that not everyone has an internal monologue. And if you think that's wild or if you're one of those who have abstract non-verbal thoughts, you'll be even more shocked to learn that most people aren't aware of the other type of person. Yep, just take a second for that to soak in. Most people (on Twitter, anyway) have an internal monologue, but those who do not experience this have been quick to share an insight into how their brain thinks. If you're interested to learn how different people process their thoughts, check this out.
#NancytheRipper
Speaker of the House Nancy Pelosi became an instant meme when she ripped a transcript of Donald Trump's State of the Union speech. As it is with the internet these days, her defiant move became an instant internet sensation. As for the ripping, Pelosi told reporters "because it was a manifesto of mistruths." Good on you, Nancy. Check out some of the best memes here.
Shakira's tongue moment at Super Bowl goes viral
Some moments just have highly meme-able magic, such as Shakira's tongue wiggling moment during her performance alongside Jennifer Lopez at the Super Bowl LIV halftime show. When the moment was captured in a video viewed by millions, Twitter users immediately did what they had to do – turn the footage into a meme. Check out some of the tongue-wagging memes here.
Maccas used this man's name and picture in a fake tweet promoting veggie burgers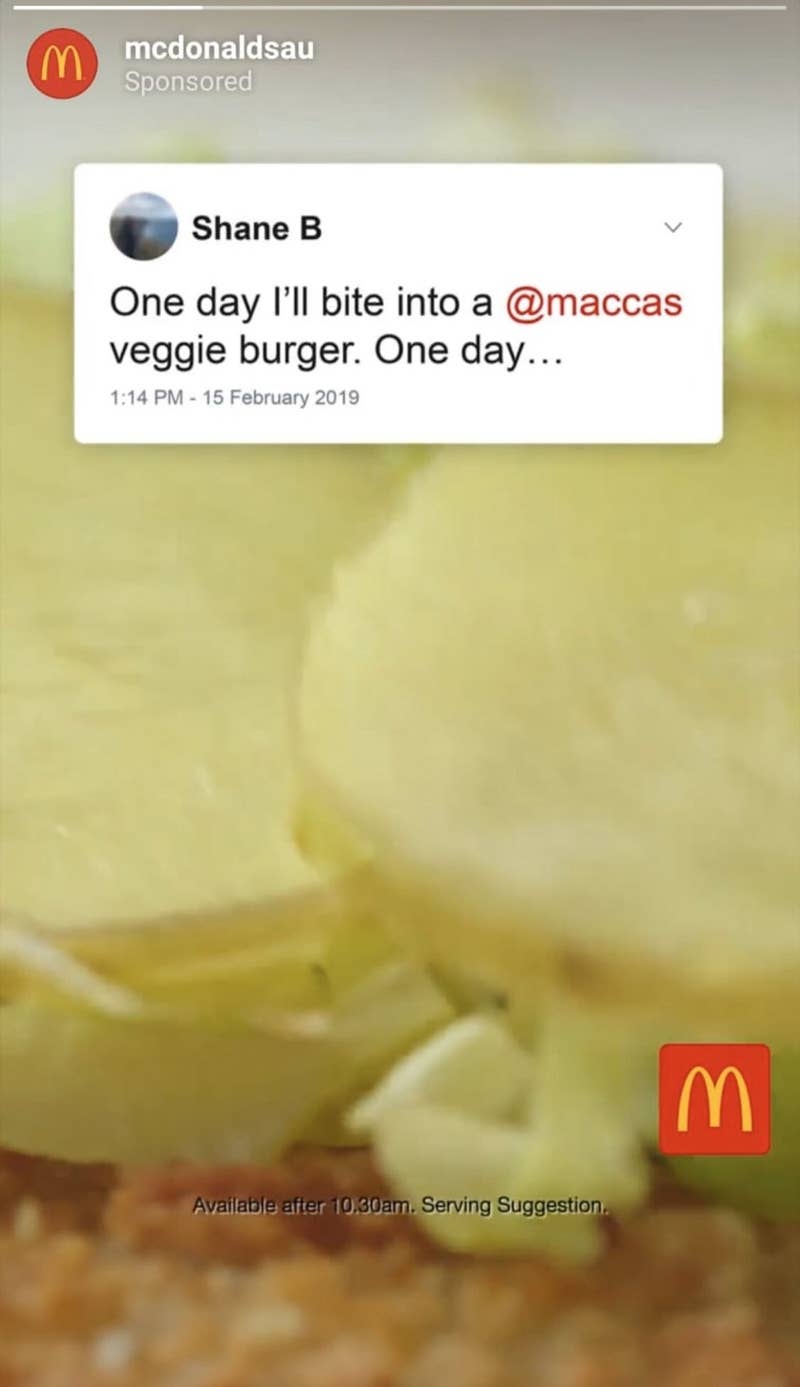 Twitter user Shane Bazzi has tweeted at McDonald's multiple times to complain about the lack of vegetarian and vegan options, to which Maccas has responded they'll "be sure to let our team know that you're interested in these options." When the company finally announced a plant-based burger at the start of the year, they also did a sponsored Instagram story advertising the new burger. It contained a picture of the burger, overlaid with a tweet from "Shane B"…except Bazzi never tweeted it. Of course, Bazzi was pissed at the fast-food chain for putting words in his mouth. Other Twitter users who have been following the thread were confused as to why the company didn't choose to mock-up a completely fake profile. Eventually, McDonald's has confirmed that they use fake tweets that were "inspired" by real posts. Although the response didn't satisfy Bazzi, he did try the veggie burger after all, which "was OK."