Check out the weekly buzz on our favourite social media platforms, including new features and what's trending!
4 New Social Updates
Facebook's new Privacy Checkup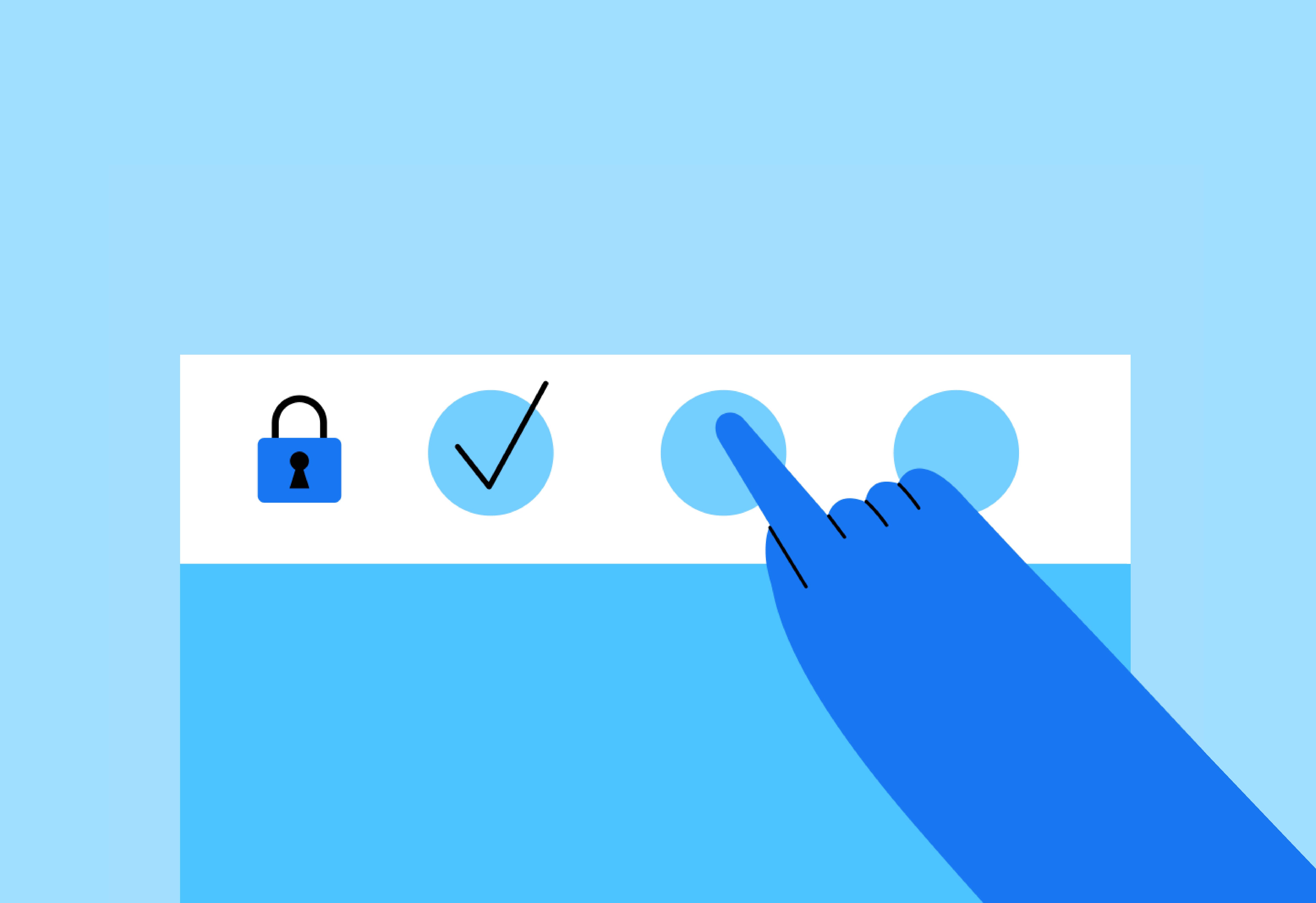 Facebook has updated its Privacy Checkup and is rolling out the new version this week. This tool helps you go through the most important privacy settings of your account so you can make the right decisions in terms of who can see what you share, how your information is used by Facebook and also guides you on how to strengthen your account security. With this new feature, you can also remove third-party apps which you've forgotten about since the first time you logged in.
Twitter's new Promoted Trend Spotlight ad unit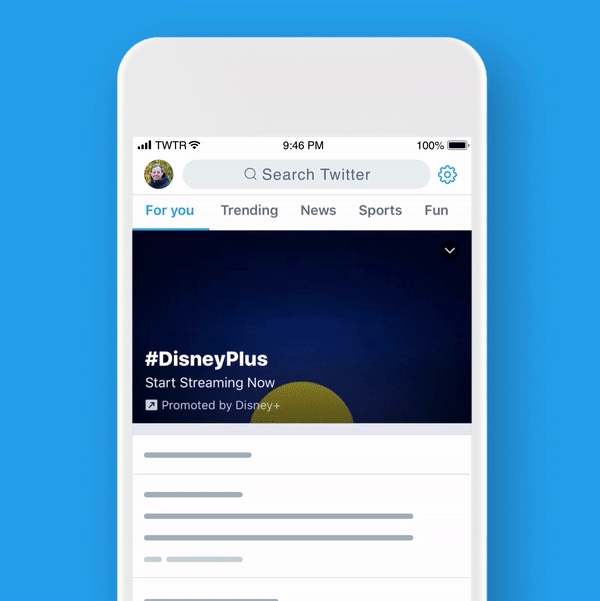 Twitter's Explore tab is a premium placement highly coveted by brands, as users use it to discover new content and connect with brands. Promoted Trend Spotlight is Twitter's new ad unit, which lets you take advantage of this premium space. This ad unit supports six-second videos, GIFs, static images and runs edge to edge on mobile devices. It's currently available in Japan, U.K. and the U.S., with plans to expand in Australia in the future.
Instant Articles now support Facebook Stories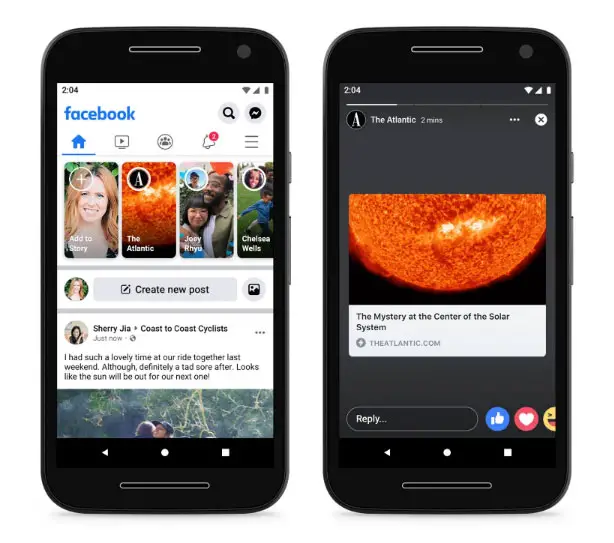 Facebook introduced Instant Articles in 2015 as a way to provide Publishers a faster way to distribute content on the platform. Now, Facebook has announced some updates to the placement, including new recirculation and navigation surface, smart CTA and ad placements, and last but not least, support for Facebook Stories.
Twitter is planning a new feature that lets you define your tweets' audience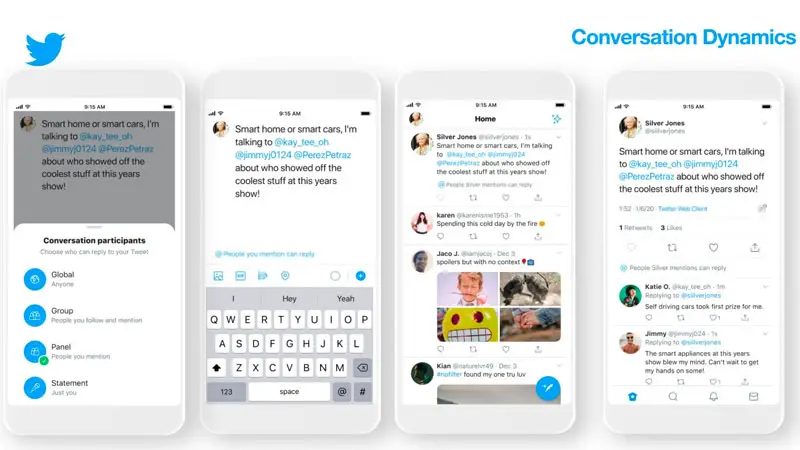 Twitter has announced a new feature under development that will let users define the organic audience for their tweets. This new feature "Conversation Dynamics" lets users decide on the audience for each unique tweet directly from the composer window, giving organic targeting a new meaning on the platform. While the feature doesn't restrict reach or visibility to a tweet, it controls who can reply and engage in the conversation based on four preset audiences. This feature is still in the testing stage and Twitter plans to roll it out globally.
4 Things Trending On Social
Venues and retailers are donating their profits to bushfire relief
Australia is burning and people are doing every bit they can to help. As the bushfires continue raging, many Australian venues and retailers have pledged their support by donating their profits to help with bushfire relief. #RestaurantsForRelief is an initiative by Australian restaurants and cafes raising money for the relief and you can use this directory to search before you go out for a meal. Donations are one of the ways you can help the local businesses and communities directly and you can donate to these organisations here.
Misleading maps and pictures on Australia fires gone viral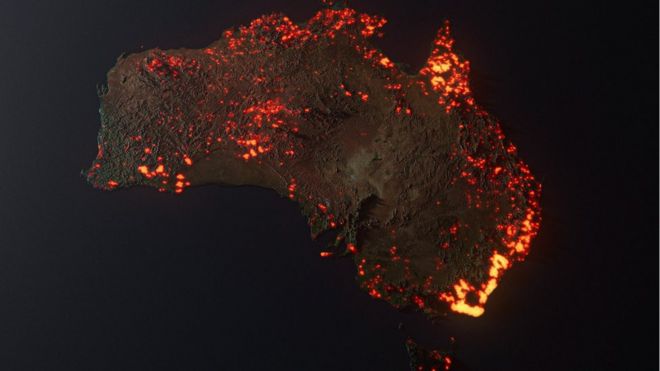 Maps and pictures of Australia's unprecedented bushfires have gone viral on social media, with many users posting them to raise awareness. However, some of the content shared are misleading and spreading misinformation about the crisis. One image widely shared on Twitter, including by Rihanna, was interpreted as a map showing the live extent of fire spread, however, it was actually an artist's visualisation of one month of data where fires were detected. In addition, a false claim about 200 arsonists causing the fires has also gone viral, with people continuing to spread misinformation. There's no shortage of terrifying images of the devastation caused by bushfires, however, it's important for us to be vigilant and discerning against spreading false information.
Here are the best memes from the 2020 Golden Globes
Several funny, meme-worthy moments went viral during the 2020 Golden Globe Awards, with Tom Hanks' reaction to Ricky Gervais' opening monologue possibly being the first meme of the year. There was plenty to keep up during the event and us, as viewers, noticed and commented on every single moment. Here are the funniest memes and tweets from the event.
The internet is loving Angela from British Airways
More often than not, customer service folk have it the hard way when However, one particular employee from British Airways has seen past all that and was pretty much being applauded for her sassy response to a customer who complained about being refused entry onto a plane because her passport wasn't signed. The tweet garnered lots of support from the internet, with many backing Angela for being so real. Unfortunately, the tweet has since been deleted but her legacy remains.