Check out the weekly buzz on our favourite social media platforms, including new features and what's trending!
4 New Social Updates
Facebook is testing a new email marketing tool for Pages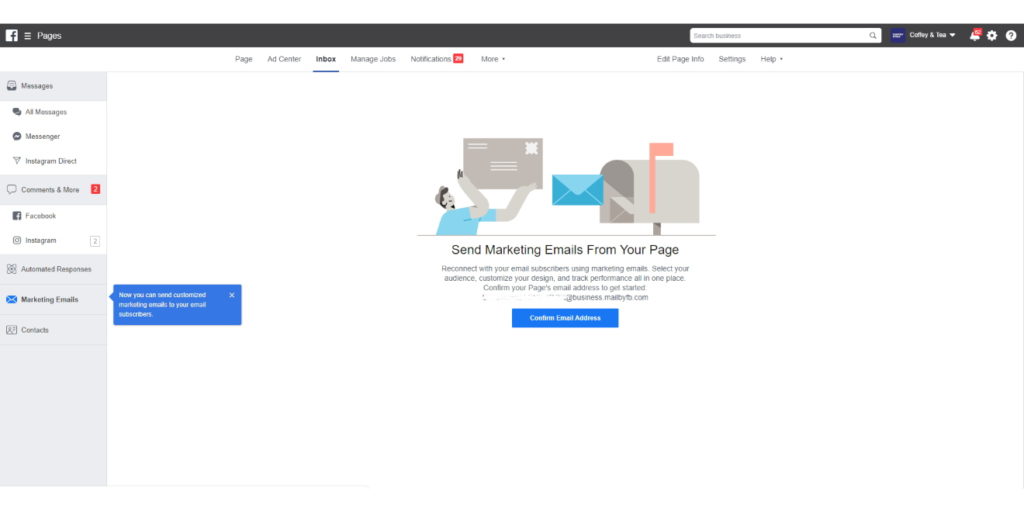 Facebook is testing a new email marketing tool for pages
Facebook is running a test for a new email marketing tool. The new tool, which appears as an option within Pages' inbox, is currently running with select small and medium-sized businesses. With this tool, businesses can build email contact lists individually or upload contact lists in bulk from spreadsheets. They can then create and track email marketing campaigns directly on Facebook. It's easy to imagine how Facebook could dominate the email marketing market, since it already has a massive collection of personal data points to improve email performance and targeting. At the moment, Facebook is evaluating if the tools are beneficial for people before deciding whether to expand it further. 
Messenger introduces Business inbox
According to Facebook, 90% of business Page admins already use Messenger to communicate with friends and family. It only makes sense that both personal and business inboxes are together, which is why Messenger is getting an upgrade with a new business inbox to manage your Page's inbox right from within the app. Users can switch easily between business and personal accounts, with this new feature currently available to iOS users.
Google rolls out discovery ads globally
Discovery ads were launched by Google last year. They are a new way to help people discover and engage with brands as they scroll through their favourite content. Now, Google has made discovery ads available for all advertisers globally and you can now reach up to 2.9 billion people with a single campaign. Discovery ads can be run across multiple Google surfaces with a single, easy-to-use campaign targeting people as they explore their interests and look for inspiration.
Facebook labels posts from state-controlled media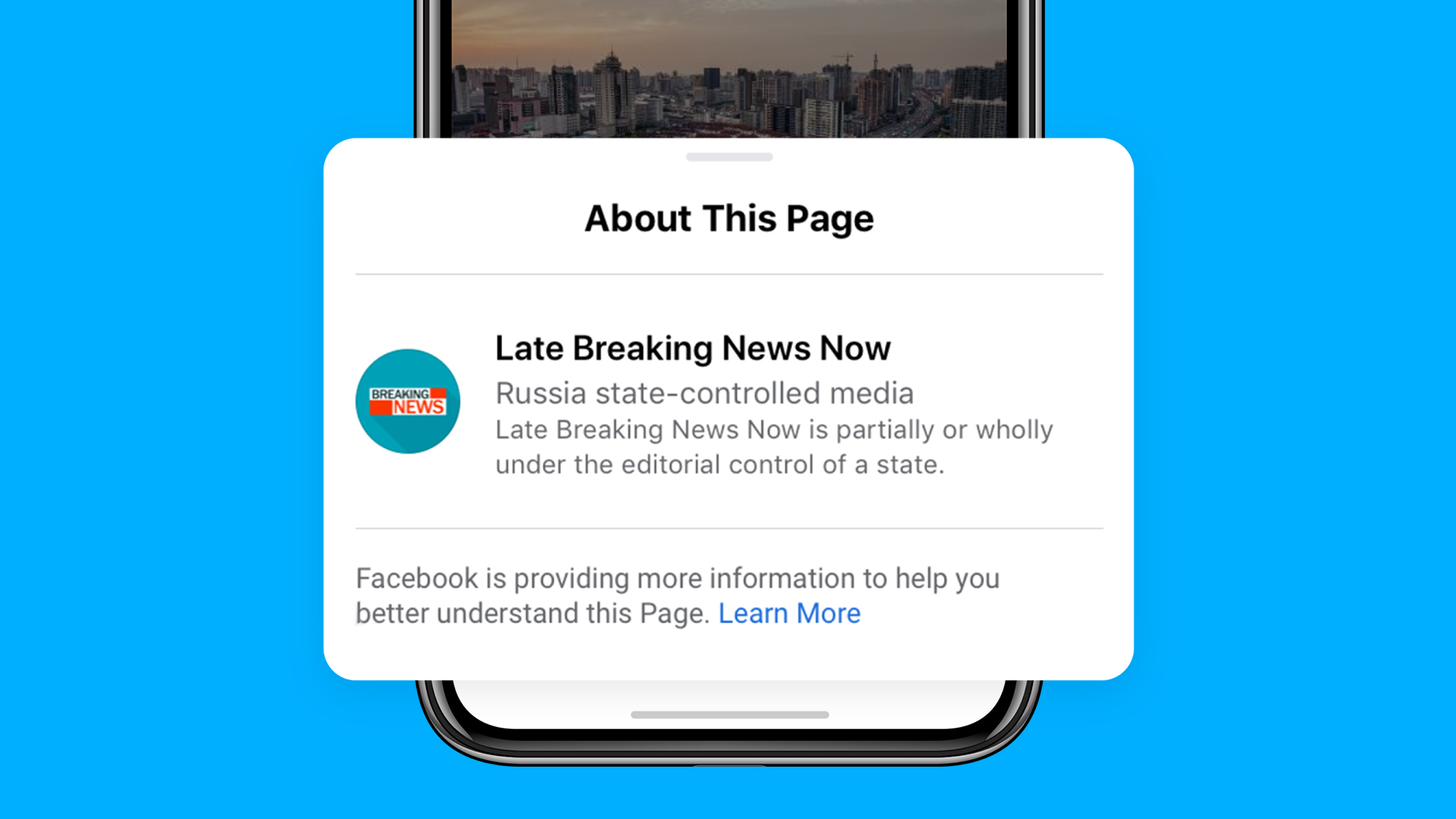 To provide greater transparency, Facebook has announced it will begin labelling content which comes from state-controlled media, such as Chinese state broadcaster CCTV and Russian-backed outlets RT and Sputnik. At the same time, Facebook is also going to block ads which come from state-controlled media outlets in the US. These publishers combine the influence of a media organisation with the strategic backing of a state and Facebook believes people should know "if the news they read is coming from a publication that may be under the influence of a government."
4 Things Trending On Social
The #VogueChallenge
There are two 'vogue challenges' currently going around on TikTok. One surfaced a few months ago, encouraging users to make a video which shows the body of one person along with the legs of another. Another #VogueChallenge went viral recently, where users are encouraged to create their own Vogue magazine front covers. As both challenges adopt the same hashtag, Tiktokers will see a mixture of these two challenges when searching for #VogueChallenge on the platform. The latter, however, has taken off on other social media platforms such as Twitter and Instagram. The challenge is essentially creating a video or photo of you looking like you're on the cover of Vogue and here's how to do it.
This Depop drama is wild
Depop is a great place to sell and buy pre-loved fashion items. As a huge platform, there are bound to be bad eggs in the mix. Enter Depop Drama, an Instagram page dedicated to hilarious (and ridiculous) conversations between buyers and sellers. While there are many wild encounters, this one might just take the cake. Some crazy seller decided to colour in the lenses on some old glasses and pass them off as blue light Ray-Bans. The response was even wilder than one could imagine when the buyer called her out for it!
A man is trying to stop influencers from trampling nature
One man has made it his mission to stop bad behaviour by influencers in national parks and public spaces. Steve (not his real name) started a viral account @publiclandshateyou in 2018, born out of his frustration with influencers trampling over his beloved landscapes to get that perfect photo for the 'gram. When Steve called out certain influencers for their actions, he has won some converts, however, not everyone was so accomodating. If Steve was blocked or ignored, he'd repost their photos and contact companies who sponsor the offending Instagrammer, which then results in said Instagrammer getting hate comments on their feed. Unsurprisingly, that has earned him some unwanted attention and harassment. While Steve tells his followers to stay respectful, he's is adamant when it comes to carrying out his core mission.
You need to see this TikTok trash can lining hack
It seems like some of the best life hacks emerge from TikTok and this trash can lining hack is no different. Apparently, the way we've been lining our trash cans may not be the most efficient way. According to Tiktoker @chris.hhl, the most effective way to line a trash can is to pop the entire bin into the bag before pushing it down so it stays secure. Taa-daa! After the hack went viral, it definitely got many users excited. While this hack doesn't seem to work as well for bigger trashcans, it's a lifesaver when it comes to smaller bins!