Check out the weekly buzz on our favourite social media platforms, including new features and what's trending!
4 New Social Updates
Introducing Facebook Shops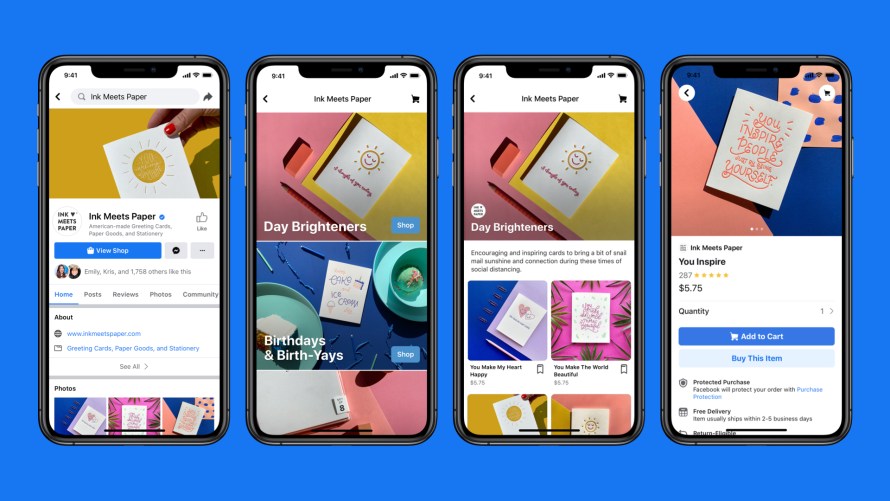 To support small businesses selling online, Facebook has launched Facebook Shops this week, which is complete with a range of features across their suite of apps. Creating a Facebook Shop is free and simple. Businesses can choose the products they want to feature from their catalogue and customise their shop to their branding. Facebook Shops can be found on a business' Facebook Page or Instagram profile, or be discovered through Stories or ads. Just like when you need to ask someone for help in a physical store, you'll also be able to message a business in Facebook Shops through WhatsApp, Messenger or Instagram Direct to get support. Other upcoming features include live shopping and connecting loyalty programmes to Shops.
Instagram launches Guides
Instagram has announced Guides, a new way to quickly discover recommendations, tips and other content from creators, public figures, organisations and publishers. Guides will begin by focusing on wellness content to help people who are struggling during the pandemic. At the moment, only a small list of creators are participating in the new feature, however, users can see the feature in action by visiting these profiles and tap on the middle icon to view their Guides. Guides will also be accessible within the Explore tab in the coming days.
Google Chrome will start to block resource-heavy ads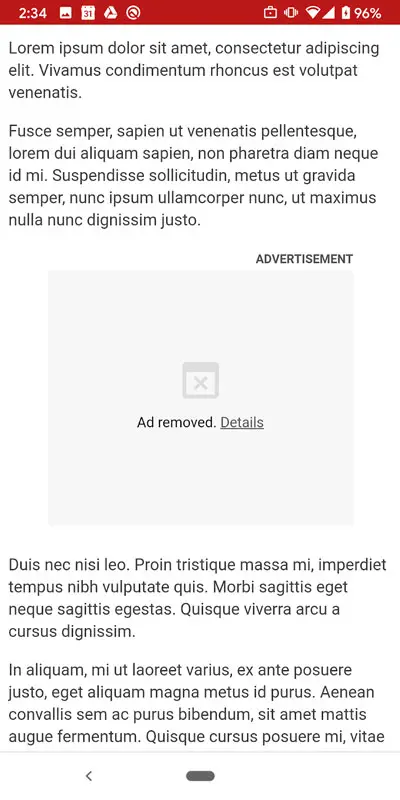 Google has announced that its Chrome browser will start to "unload" ads which use too many resources and are a strain on battery and data. This is part of its effort to provide a fast and responsive browsing experience on the browser. By August 2020, Chrome will start limiting resources any display ad can use before a user interacts with it, displaying an error page as soon as the limit is reached. Advertisers will also be able to understand the impact on their ads by accessing reports which tells them which ads the browser unloaded.
Twitter tests a new way to have conversation with only the people you want
Twitter is testing a new feature which limits who can respond on public conversations, while everyone else can follow and like. This feature is a way for people to have conversations with only the people they want to engage with. At the moment, "only a limited group of people globally" are part of the test to restrict replies.
4 Things Trending On Social
Mind-blowing cereal box hack goes viral
Becky McGhee, a mom based in the U.K., recently shared her hack for keeping cereal fresh for longer, which has gone viral! In the video, McGhee shared the life-changing (yes, it really is) hack on Facebook and people went crazy in the comments section. The best part is… it is ridiculously simple!
This guy took revenge on his landlord by recording the worst flat tour ever
Enter the story of a tenant who took sweet revenge on his landlord who tried to evict him in the middle of a global pandemic AND asked him to record a video tour for potential new tenants. In the 2-minute viral video on Twitter, Batchelor featured the highlights of the property, including the garbage bins just outside the window, a faulty door which wouldn't close and signs around the house with fairly unsubtle hints not to kick him out, such as "DO NOT RENT THIS FLAT" and even "THERE IS A GHOST WHOO!" It's probably safe to say the landlord's got his message by now.
Woman sends a truckload of onions to ex to make him cry as much as she did
A Chinese woman sent a mountain of onions to her former partner after he cheated and then broke up with her. As she wasn't convinced her ex was as upset as she was about the whole thing, she decided to ship a truck full of onions to her former partner's Shandong residence with a note, "I've cried for three days, now it's your turn." The act has been praised by the internet, with the story now-viral as people admired the masterful, petty display of revenge.
My plans vs 2020 memes
Admit it, Twitter is a meme breeding ground. The global pandemic has put a pause to most of our 2020 plans and users on Twitter were quick to agree, submitting their own memes which pit their 2020 plans against the reality. There are so many good memes and you can check out the best ones here.