Check out the weekly buzz on our favourite social media platforms, including new features and what's trending!
4 New Social Updates
Facebook may be hiding like counts from posts
After tests on removing like counts on Instagram posts, Facebook is considering doing the same on its own apps. Even though the change was unpopular among users, Facebook is still working on hiding specific number of reactions from certain posts. While creators of the posts still get to see the real count, it is hidden from everyone else.
Facebook rolls out lead generation in Messenger
To make connections easier and help businesses generate leads using Messenger, Facebook announced lead generation templates in Ads Manager back in May. Now, Facebook has announced the global rollout of lead generation in Messenger, allowing businesses to create ads that drive people to an automated question and answer flow on the platform. Ads that click-to-Messenger, which are created within the 'messages' objective, opens a Messenger conversation which begins with a set of questions that can be answered through a form text. This process simplifies customer acquisition by providing a more direct and conversational way, allowing businesses to know what their potential customer is looking for.
Facebook is testing a new Screen Sharing feature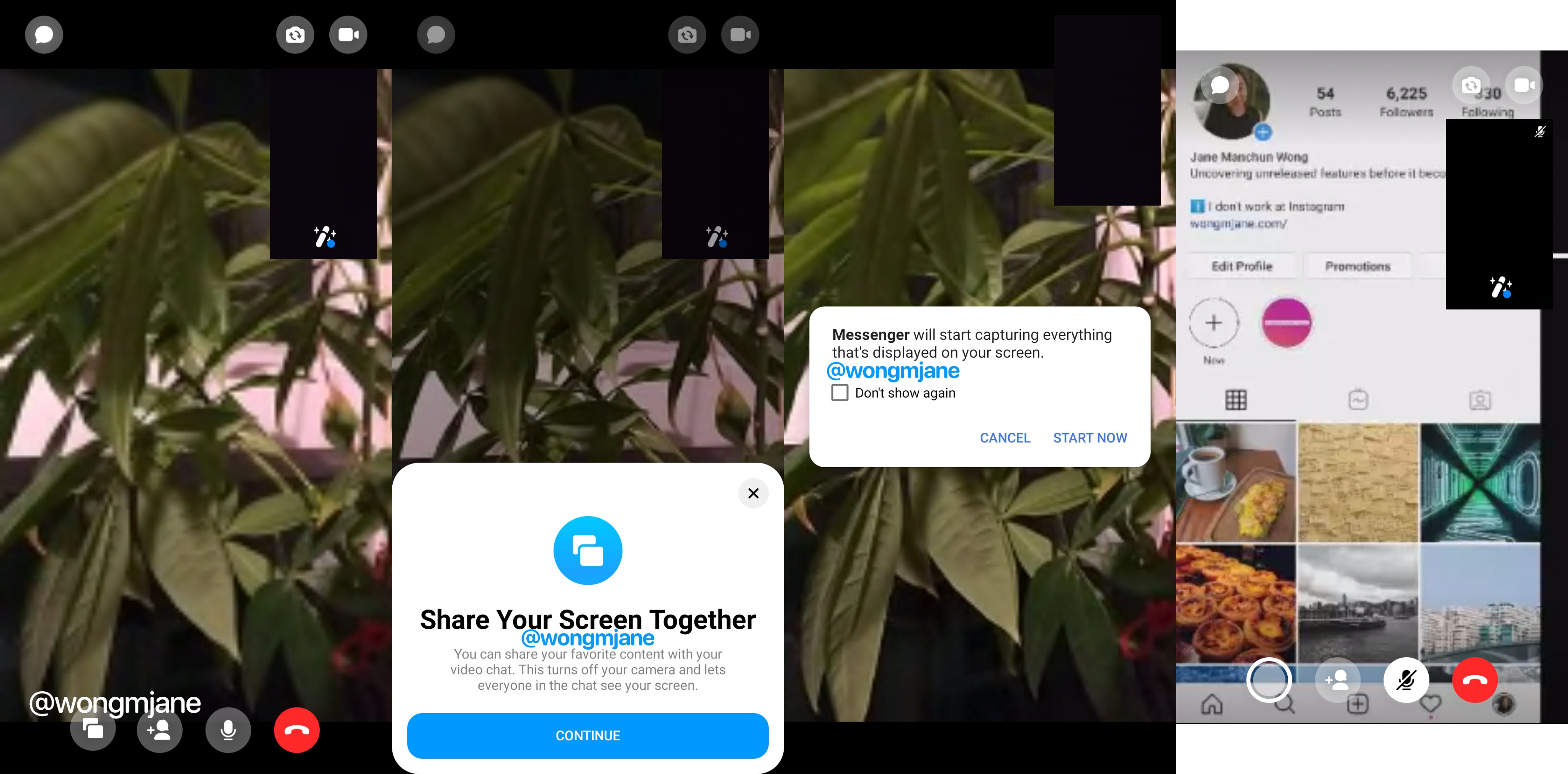 According to reports, Facebook is testing a new screen sharing feature in Messenger that allows users to share their screens. It is similar to "Watch Together", however, it includes content beyond Facebook, meaning friends can share their mobile screens rather than just their Facebook feed. This feature is activated as a button on the Video/Audio call screen and users are warned when the feature is active, with the camera turned off and members of a video chat can see the content on your screen. This new Screen Sharing feature comes about as one more step that Facebook is taking in terms of encouraging private sharing and creating such spaces for its users.
Facebook's new desktop layout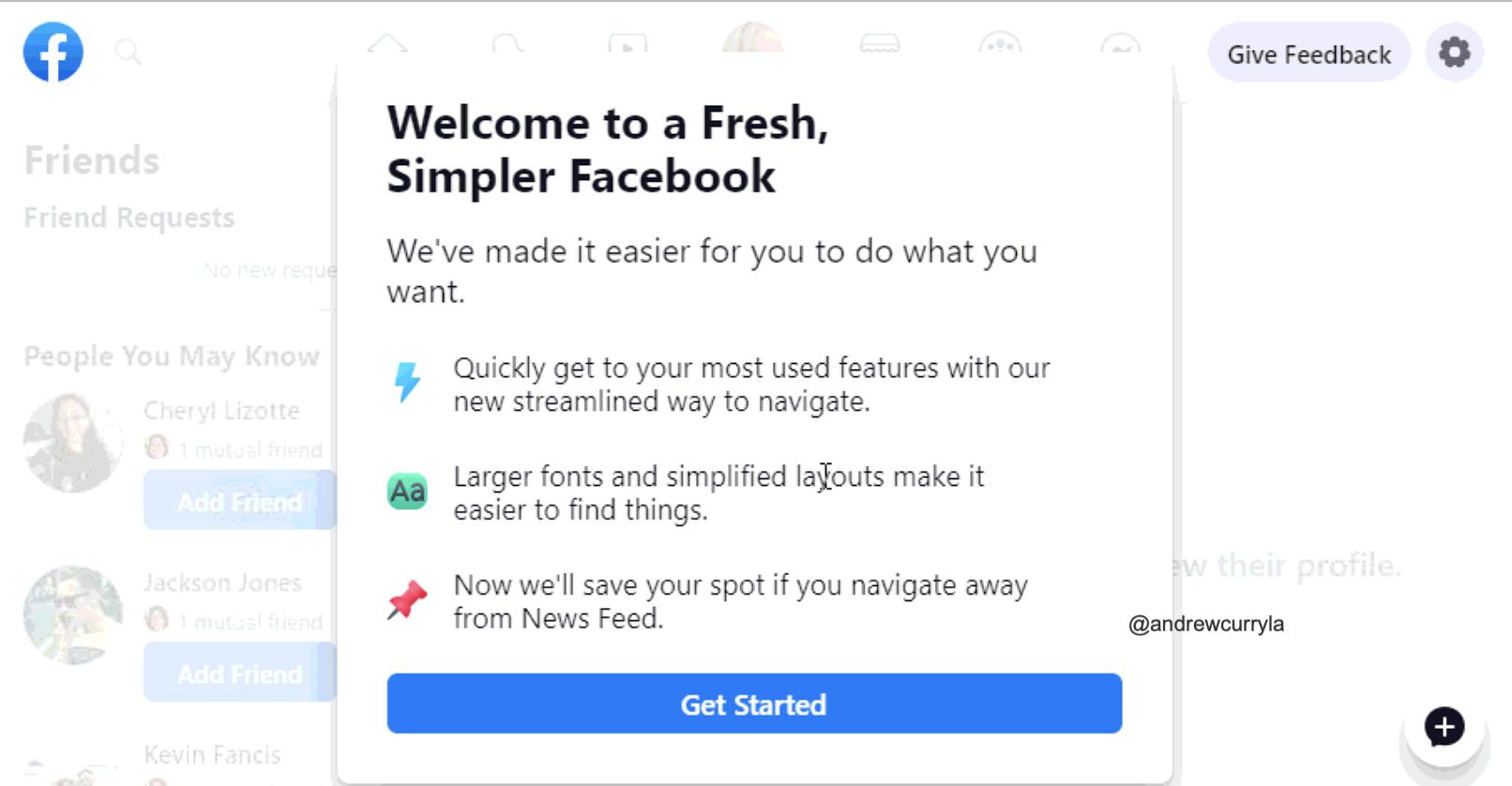 Facebook has begun to roll out a new desktop layout, which is "fresh" and "simpler". This new layout allows users to quickly get to their most-used features with a new streamlined navigation, along with larger fonts and simplified layouts for easier search. It also saves your spot when you navigate away from News Feed. It has already been spotted by some users so we can expect a wider rollout soon.
4 Things Trending On Social
Female underwater photographer in China becomes 'real-life mermaid'
A female underwater photographer from China's Sichuan province, Ma Qirui, has become a Chinese social media star for her videos of her "singing" underwater. Ma has a fear of being underwater and hopes to show everyone that she could overcome her fear through these videos. Her photos and videos bring about a sense of tranquillity through her poses and the beauty of the ripples to her 2 million followers.
Flume responds controversy over his on-stage 'sex act' at Burning Man
Aussie DJ Flume has made international headlines for performing a sex act on a woman at Burning Man, an annual music festival in the Nevada desert this week. As the story went viral, Flume became the top trending topic on Twitter. He has since lightened up the situation of his graphic onstage sex act with a cheeky Instagram post, holding a peach in his mouth with a cheesy grin, paired with the caption, "It was a joke (sorry mum)." Fellow celebrities have commented on the post, with Paris Hilton posting a peach and a laughing face emoji. Simply iconic.
An engaged YouTuber tried on cheap wedding dress for as little as $10 and the internet is shook
A few weeks ago, YouTuber Tina Yong uploaded a 21-minute-long video titled "Trying on Cheap Wedding Dresses from Wish." In this video, which has 1.6 million views, Yong is seen wearing six gowns that were purchased for less than US$40 on the discount marketplace site Wish. While Wish hauls and wedding dresses try-on videos have been trending on YouTube for months, Yong's video has caught the attention of many viewers. As Yong concluded, Wish's wedding dresses are either a "hit or miss" in terms of quality, although she wasn't expecting much from her purchase.
This ABC's new comedy about social media has accidentally gone viral
A new ABC comedy on social media fame has accidentally gone viral, thanks to a Twitter user who apparently mistook a car crash in the series' debut episode for a real-life accident. Content follows recent uni graduate Lucy and her relatable neuroses, with the show being presented from the viewpoint of Lucy's phone, giving audiences a unique perspective on her day-to-day grind. The episode, which featured Lucy's "car accident", premiered on ABC's YouTube channel and Reddit yesterday. Soon, users were sharing clips of the crash scene as if it were a real accident, with the Twitter clip garnering more than 460k views, a hundred times more than the full episode on ABC's official YouTube channel.