Check out the weekly buzz on our favourite social media platforms, including new features and what's trending!
4 New Social Updates
Instagram adds Donation Sticker to Live
Instagram Live, which has seen a 70% jump in usage since the pandemic, is giving non-profits a new way to benefit from this increased reach by extending the Donation Sticker to Live broadcasts. Once Live, you can see the number of people who have donated and the amount raised in real-time, as well as the breakdown of donors and individual contributions. Users who have created or donated to an Instagram Live Fundraiser will unlock a special "I Donated" sticker which can be added to their Stories for a limited amount of time.
TikTok launches Donation Stickers
TikTok has also announced the launch of Donation Stickers, a new interactive feature that users can embed in their videos and livestreams. Users can submit their donations easily via these Donation Stickers through a pop-up window without leaving the app. Donations are enabled by Tiltify, a charitable fundraising platform which processes donation transactions securely through its own platform. To support communities impacted by COVID-19, TikTok will also be matching user donations made through the Donation Stickers until May 27.
Facebook launches Messenger Rooms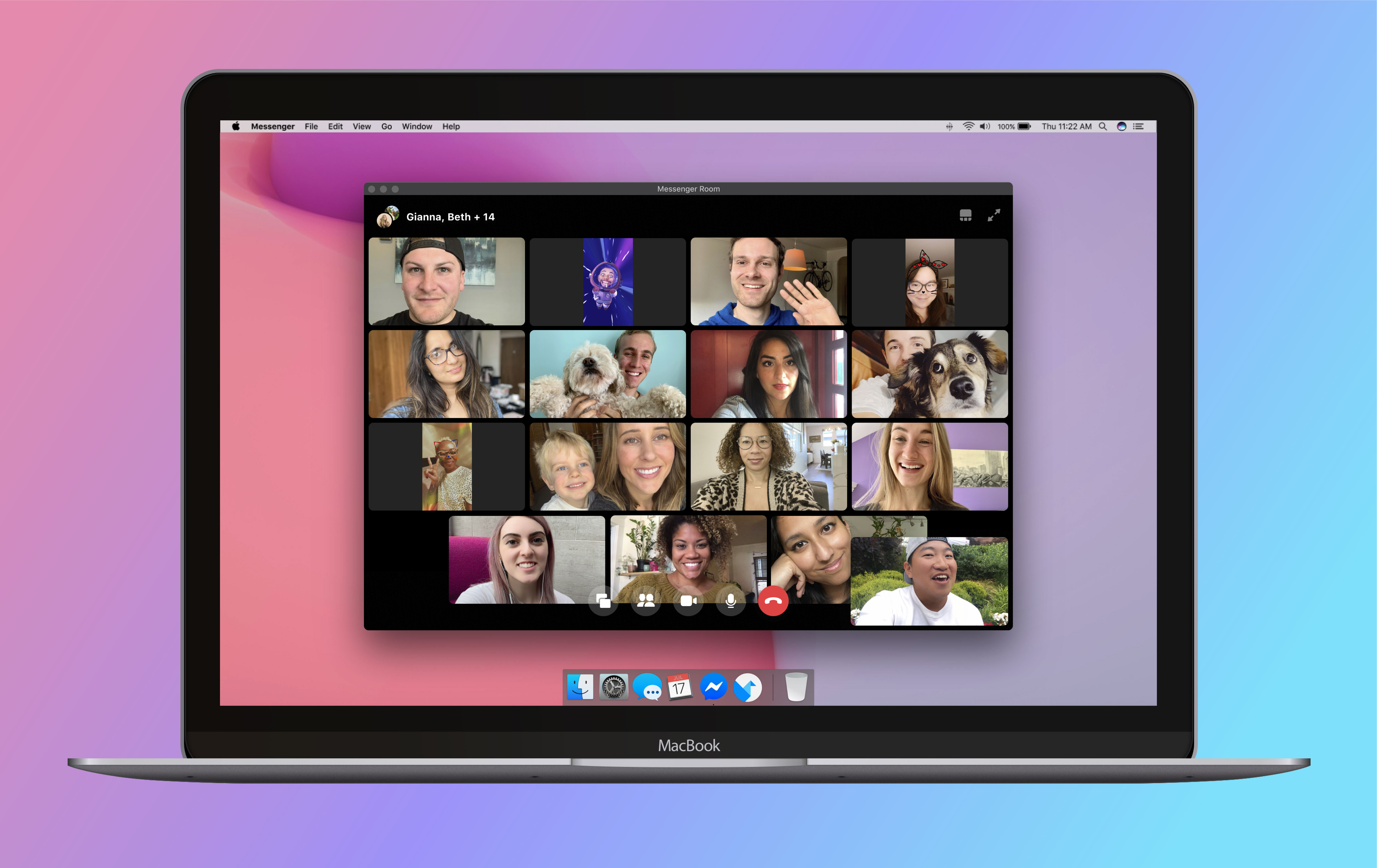 Facebook is taking on Zoom with the launch of Messenger Rooms, a new video-calling feature which allows up to 50 users to start a virtual hangout. It is free for all and there is no time limit to calls. In fact, you don't even need a Facebook account to use it and anyone can join from WhatsApp, Instagram, Facebook or even an ordinary shareable link. According to Facebook, Messenger Rooms was built with privacy and security at its core, which has been an issue with many users of Zoom.
Facebook plans to let Pages charge for access to events with live videos
To reach out to more people, Facebook has recently announced new features for Live, including automatic closed captioning, an audio-only mode and a logged out mode, which allows people without Facebook accounts to watch and listen. Adding on to the list of features is a new feature for Pages, where they would be able to charge for access to events with Live videos. Within the next few weeks, Pages will be able to integrate Facebook Live so they can broadcast to their guests. This is a way to support creators and small businesses on the platform, with Pages being able to mark Facebook Events as online only and charge for access for events such as online performances, classes and professional conferences.
4 Things Trending On Social
Dishwashing tablet cleaning hack goes viral
A group of savvy mums may have cracked the cleaning code once and for all… with a 40c dishwashing tablet. This brand new and highly effective hack to clean grimy glass such as shower screens and oven doors has been making its rounds on the internet, thanks to a mum who uploaded a detailed step-by-step process to the astonishment of others. Who would have known a single dishwashing tablet could turn those dirty oven doors spotless so effortlessly?
A student's private Zoom convos in class were seen by her teacher
A uni student's private Zoom messages during class were seen by her teacher, who subsequently sent an email to the student alongside the subject line of "Inappropriate discussion on Zoom". Much like the rest of the world, the student didn't know the professor could view private convos on Zoom. She has posted a tweet about it, featuring a TikTok video which has blown up on Twitter. Despite Zoom's support page claiming that private messages between participants are not viewable by the host, apparently "your professors have the power to enable all convos on Zoom." Well, now we know.
Toilet paper art is now a thing
Toilet paper has been a huge roll in people's response to the COVID-19 outbreak. Now, a group of artists are using it as a canvas to raise some much-needed funds with at GIVE-A-SHEET, a project which sees artists around the globe creating artworks on pieces of toilet paper. Works are all for sale between $25 and $100, with 100% of proceeds going towards the activities of the COVID-Solidarity Response Fund for the WHO.
This AI random meme generator is wild
An AI random meme generator has gone viral on social media, with its users sharing a bunch of wildly created meme results. While the generator seems to have taken a liking towards particular words, you can't even make any of these things up because some of these masterpieces are just plain hilarious and nonsensical.