Check out the weekly buzz on our favourite social media platforms, including new features and what's trending!
4 New Social Updates
Facebook launches its own take on Bitmoji
Facebook is launching Facebook Avatars – its own version of Bitmoji – which users can use as their identities on Facebook and Messenger. Creating a Facebook Avatar is a simple process and the feature is rolling out to users in Australia. If you're one of the first users, a new smiley face icon will appear within your comment windows in News Feed or your sticker draw on Messenger. Tap on it and a creation flow wizard will open up, allowing you to build your own Facebook Avatar.
Goodbye iTunes
During Apple's developers conference, they announced that iTunes is now living its last day before being torn apart. The one-stop for all will be replaced by separate apps, similar to what you can already find on iOS: Podcasts, Music and TV. This also means that syncing your phone with your computer will change – there will be no more auto-sync each time you plug your phone into your computer. Instead, you'll now be able to work with your iPhone directly from Finder. Goodbye iTunes.
Apple launches 'Sign in with Apple' to help protect your privacy
Signing in with Facebook, Google and Twitter makes it extremely easy to sign up for online services, which almost always end up providing a ton of your private data to those same services. Apple wants to stop that, by offering its own "sign in with Apple button". Apple is proposing to take on a different approach to the problem by authenticating users through their Face ID on their iPhone, which means no data will be turned over to a third-party service. When apps ask for for names and email addresses, you can still provide them but when you don't want to provide your real email due to privacy concerns, Apple will autogenerate a random "relay" email address that hides your real email address.
You can now go live on Twitter with up to 3 guests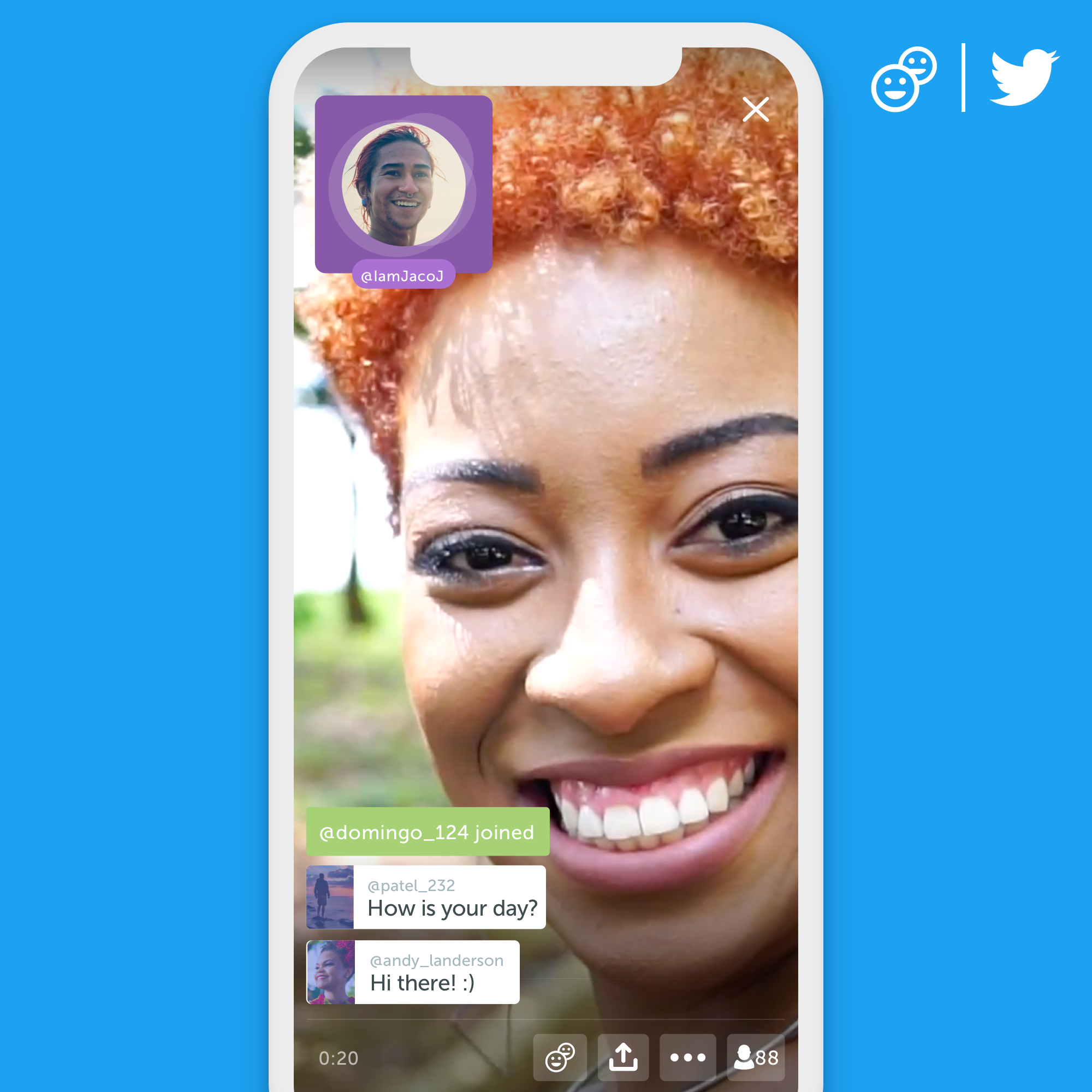 Twitter has launched a new feature, where you can host a live video and invite up to three people as guests. Those you allow to join can be heard by everyone and can drop off at any time. Twitter has found that audio experience is highly valuable, for people to discuss topics they care about. Being able to chat live together would increase the interactions and engagement between the Twitter community.
4 Things Trending On Social
All about Youtube's chaotic 24 hours
Youtube has been the topic of attention after refusing to take action against right-wing personality Steven Crowder, who has been accused of harassing Vox journalist and creator Carlos Maza in a number of videos. Maza first publicly called out YouTube last week, posting a now-viral Twitter thread that outlined the harassment he had been subjected to from Crowder and his followers. Having tried to work through YouTube's internal system to flag the abuse on several occasions, Maza said YouTube has failed to enforce its own policies and accused it of doing so because of Crowder's large subscriber base. In a four-part statement to Maza's Twitter thread, YouTube said that a team had spent days reviewing the flagged videos and that while Crowder's language was indeed hurtful, it didn't violate the platform's policies. Many were shocked by YouTube's response, particularly during Pride Month. After the responses went viral, YouTube has finally banned Crowder from selling ads on its platform. It's a mess – read more about it here.
The culprit behind the 'GoT' Coffee Cup
Remember that rogue coffee cup that was left on the Game of Thrones set, setting off tons of viral memes? It seems that GoT star Sophie Turner has figured out who the culprit was – none other than Kit Harington himself. Everyone thought it was Emilia Clarke's cup but Turner is 100% sure it was Kit's cup. Well, the truth's out now.
Miley Cyrus is feuding with an Instagram baker
Miley Cyrus has feuded with everyone from Nick Minaj to Tyra Banks… and her latest feud is with an Instagram baker. The singer has been vocal about her disdain for her Alabama State Senate's restrictive abortion law and she recently teamed up with Planned Parenthood and Marc Jacobs on a campaign to fight the proposition. After sharing the photo on Instagram, a popular Instagram baker @thesweetfeminist hit out at Cyrus for stealing her cake design. Miley then apologised and promised to tag her as credit for her design in an Instagram comment. Despite keeping her promise and tagging the baker in the post, the cake artist did not back down. The baker also claimed she has gotten hundreds of threats from Cyrus' followers since going public with her complaint.
'Cheating' cat takes Chinese social media by storm
We love cat videos and we love them even more when they have context. A 'cheating' cat video has gone viral on Chinese social media, where a black cat was seen 'cuddling with its mistress' before she suddenly runs away. The black cat is left confused until it turns around and realises it's in trouble. People online were quick to elaborate on the story. Check out the full video here.