Check out the weekly buzz on our favourite social media platforms, including new features and what's trending!  
4 New Social Updates
Facebook is making changes to media aspect ratios and text on mobile News Feed
Facebook is now making several changes to text and image aspect ratios to match the look and feel of the new design. Starting August 2019, fewer lines of text will show on mobile News Feed and the maximum media height for photos and videos will also be reduced. After August 19, the maximum media height for photos and videos on mobile News Feed will be a shorter 4:5 aspect ratio, with posts displaying three lines of text before cutting the rest off and prompting with the "See More" link. Media that is taller than 4:5 will now be masked on Facebook mobile News Feed. While the change doesn't sound significant, it will change how text, photos, and videos appear on Facebook's mobile News Feed, which is how a significant portion of audiences consume content on Facebook.
Pinterest introduces a more "compassionate search experience"
To help people in distress, Pinterest is rolling out a more compassionate search experience. People who search for things like "stress quotes", "work anxiety" or other terms that could indicate negative feelings, will now start seeing a prompt to explore a range of guided "emotional well-being" activities created especially to improve their mood. These guided activities were created in collaboration with emotional health experts at Brainstorm, Standard's Lab for Mental Health Innovation, and with advice from both Vibrant Emotional Health and National Suicide Prevention Lifeline. These new resources and experiences are private and Pinterest doesn't track the people who use them.
Instagram will warn you before they ban you
Instagram is strengthening its moderation policies. With new and stricter moderation policies, Instagram foresees more accounts than ever could find themselves violating rules. To avoid a backlash, Instagram is adding a new feature that will warn users when their accounts are in violation. This new alert shows a user's history of all posts, comments and stories that had to be removed from their account and the reasons for removal. Once warned, a user will have a chance to appeal the decision directly through the alert. However, appeals will only be available for certain content deleted.
Giant flaw found in Facebook Messenger Kids
When Facebook built Messenger Kids, the idea was simple: children shouldn't be able to talk to users who haven't been approved by their parents. However, a design flaw allowed users to sidestep that protection through the group chat system, allowing children to enter group chats with unapproved strangers. The bug arose from the way Messenger Kids' unique permissions were applied in group chats. In a standard one-on-one chat, children can only initiate conversations with users who have been approved by the child's parents. However, these permissions became more complex when applied to a group chat because of the multiple users involved and whoever launched the group could invite any user who was authorised to chat with them, even if that user wasn't authorised to chat with other children in the group. As a result, thousands of children were left in chats with unauthorised users, a violation of the core promise of Messenger Kids. For the past week, Facebook has been quietly closing down these group chats and alerting users, but has not made any public statements about the issue.  
4 Things Trending On Social
Aussie Influencer goes viral after sharing angry response to Instagram removing likes
Instagram is a real job, ya'll. While most of us are rejoicing over the like count being removed on Instagram, influencers and social media personalities have been notably upset about the change. One of them is Melbourne-based Instagrammer Mikaela Testa. After sharing an article about Instagram's latest move, Testa received mixed responses from her followers. She later shared a teary video vowing to take a break from social media, which has since gone viral. One day later, she's back.
Forever 21 apologies after shipping diet bars to plus-sized shoppers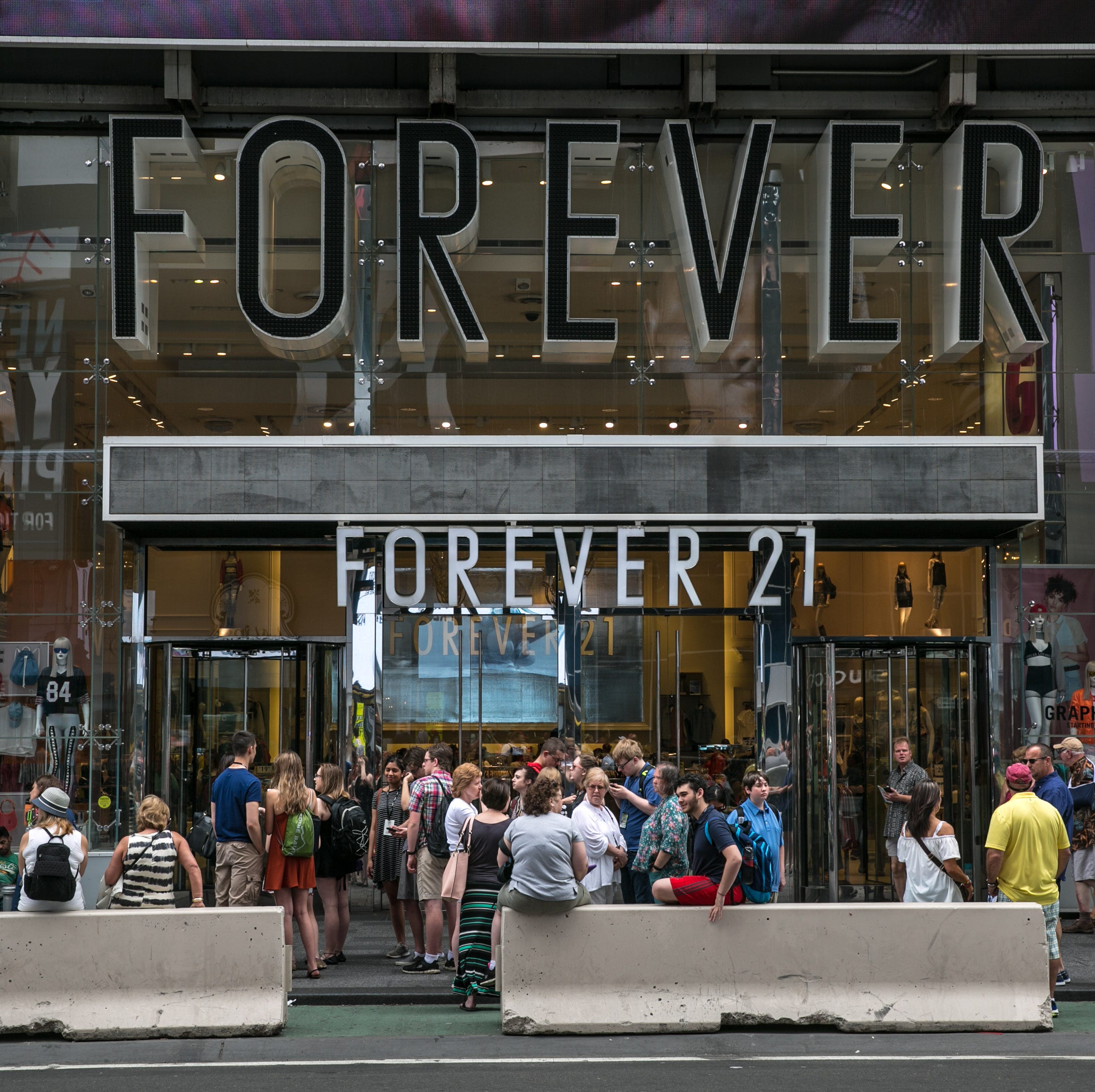 Fashion retailer Forever 21 has come under fire for putting diet bars in online orders that contained plus-sized clothing. Many people have called Forever 21's diet bar shipments offensive and "fatphobic" on social media. As part of damage control, F21 has since issued an apology to customers who received the diet bars, clarifying that they weren't sent to just plus-size customers and basically admitting that sending them out in the first place was a bad call. Perhaps clothing vouchers would have worked better?
Fashion photographers have been accused of predatory behaviour
Earlier this week, a Los Angeles-based model has exposed the predatory behaviour of celebrity photographer Marcus Hyde by sharing screenshots of DMs he had sent her, demanding nude photos in exchange for a photoshoot. As her story went viral, other models have come forward to Instagram account @diet_prada with similar stories about Victoria's Secret photographer, Timur Emek. Model Haley Bowman took to her Instagram story to reveal that he once abused his power against her in her younger days. Other models have also stood up against Emek and shared their stories on the 'gram. Emek, who has a verified account on Instagram with 201k followers, has since changed his account to private after the scandal.
Police shut down Adidas' Arizona iced tea pop up
Another week, another sneaker reveal. adidas Originals hosted a pop-up launch for its AriZona Iced Tea collaboration, which saw two AriZona Iced Tea-inspired colourways to the Yung 1 and Continental "The Great Buy" pack featuring the beverage brand's iconography. However, the biggest highlight is that each shoe only costs the price of a can of iced tea. That's $0.99. Needless to say, what was expected to be a fun event quickly transformed into the biggest NYC sneaker launch and as a result, police have shut down the event and multiple injuries were reported. Not a single pair was sold that day, however, the collaboration will still be available to the public at a later time.