Check out the weekly buzz on our favourite social media platforms, including new features and what's trending!
4 New Social Updates
Instagram is reportedly working on a new "Donation" stickers for Stories
Instagram Fundraiser stickers were announced by Facebook during its Communities Summit and they are reportedly working on a new "Donation" stickers for Stories, allowing users to collect funds for their favourite non-profits. Bringing this feature to Instagram's 1 billion users could encourage more people to help charitable organisations across the globe. Facebook's Donate buttons have been an incredible support to its commerce strategy as they capture users' credit card details when they choose to donate. Now, Facebook might be hoping to replicate the same logic on its more shopping-oriented platform, Instagram. Once your credit card details are in the app, Instagram could facilitate your shopping experience with instant checkout offerings right on its platform. That being said, fundraisers are a good initiative, right?
Your Twitter DMs are never really deleted from the servers
According to security researcher Karan Saini, Twitter is keeping copies of all your DMs even after you've deleted them. There is reportedly a bug within the Twitter platform that allowed Saini to retrieve DMs even after they had been deleted by all accounts (sender and recipients). This bug also exploits a crack into Twitter's 30-day policy for users to restore their accounts. Like most platforms, Twitter allows users to restore a deactivated account for a period of time before they are (supposedly) permanently deleted. However, it seems that the data from deactivated accounts are never really removed from Twitter's serves. Think twice before you slide into those DMs.
Facebook adds an offline conversion specialty to its marketing partners programme
Facebook's Offline Conversions is a tool that allows advertisers to measure, target, and optimise ad campaigns based on offline events or transactions. Offline Conversions partners are the companies that help advertisers use the tool to "seamlessly integrate offline data into their marketing campaigns with no technical resources necessary." Following the introduction of a Brand Safety Certification for Marketing Partners recently, the programme is now accepting partner applications in the new Offline Conversions category. Interested parties can apply as long as they meet certain criteria, which are available on Facebook.
Improved location settings for Android Facebook users
Facebook introduced a new location privacy setting for Android users this week. Previously, if you had Location History turned on, the app could track you in the background and it'd know where you were even if you didn't have the app open. iOS users have default location permissions that allow users to specify if they wanted an app to track their location always, only when they are using it or never. Now, Android users have a new background location control on Facebook so they can choose if they want the platform to collect location information when they're not using the app. To limit Facebook's awareness of your whereabouts, tap on the hamburger icon in the upper-right corner, then Settings & Privacy > Settings > Location > Location Settings. Facebook is alerting everyone using the app on an Android device who chose to turn on Location History in the past, letting them know about the new control, and asking them to take a moment to check that their settings are right for them. In addition, Facebook is also sending a similar alert to iOS users to make sure they are aware of the settings too. Location is one of the most sensitive data sets there is and this is indeed an important change.
4 Things Trending On Social
Karl Lagerfeld's cat set to inherit a chunk of his fortune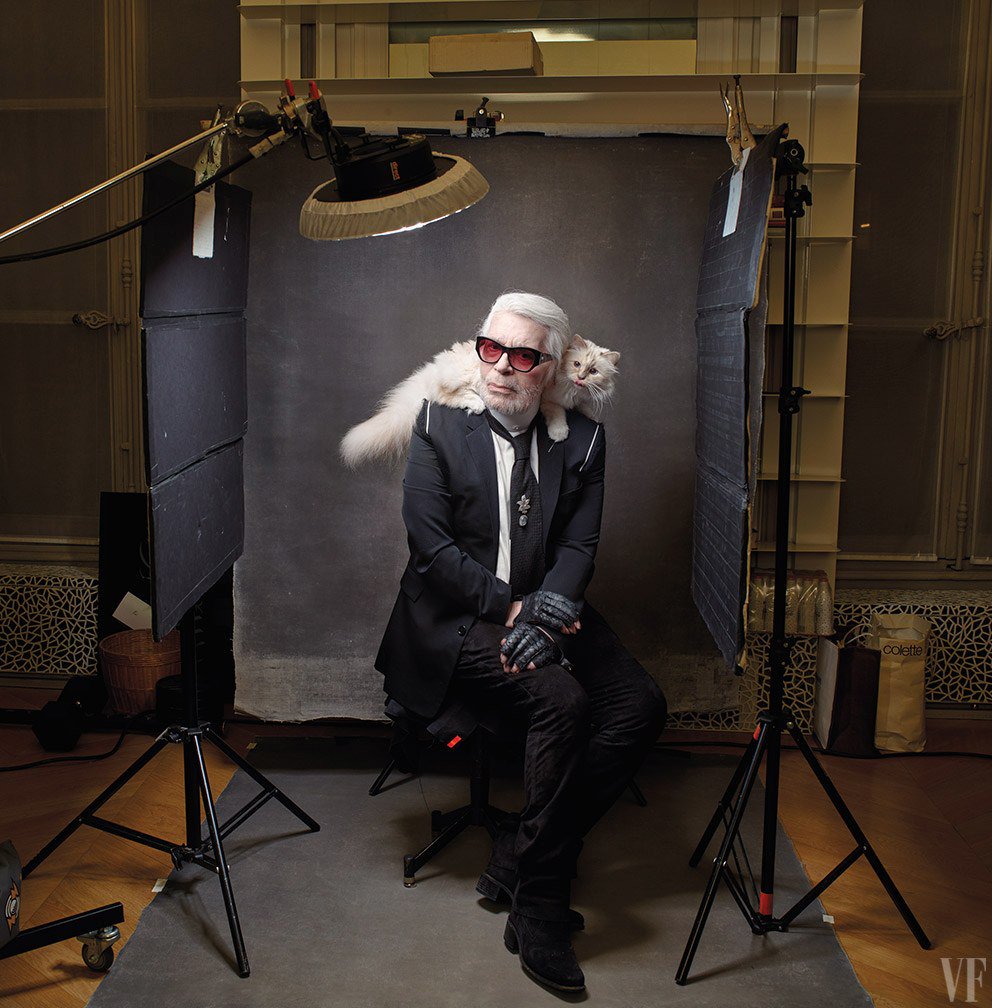 Early this week, fashion legend Karl Lagerfeld has passed on at the age of 85 after weeks of ill health. After the news broke, thoughts soon turned to Choupette, a Birman Lagerfeld adopted, famously known for being fed with silver dishes and her luxurious grooming regimes. Fears surrounded what would become of the feline after her owner's passing but Choupette won't be out on the streets, with Lagerfeld previously confirming she would receive a slice of his estate – an estimated $380 million. In a previous interview, Lagerfeld said the feline had expensive tastes and several maids to care for her needs. What a lucky cat.
TikTok has created a whole new kind of cool girl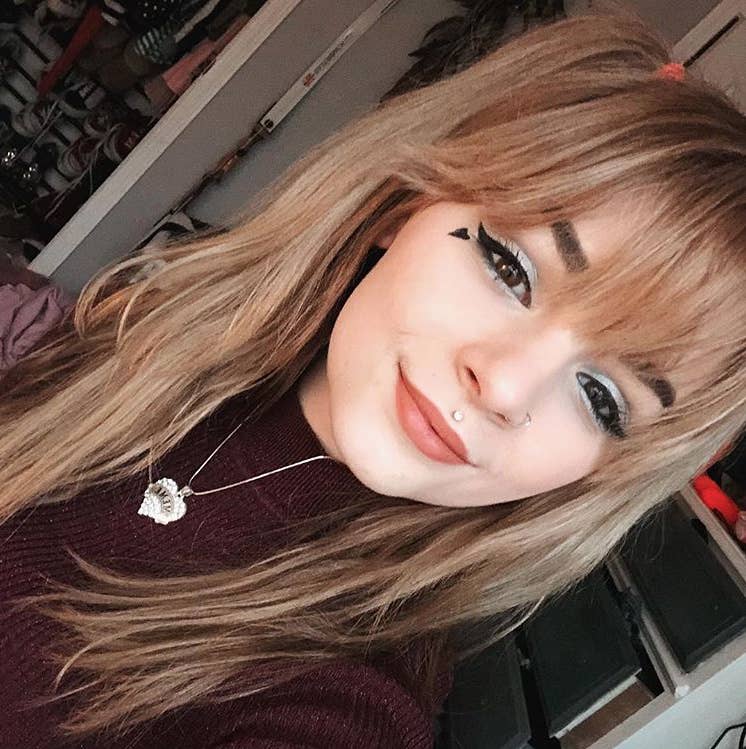 TikTok, an app that lets users make and share videos up to 15 seconds long, has cultivated a new kind of cool girl who was born and lives on the platform. She's funny, cute, totally '90s and knows exactly how to play with expectations. At first, TikTok might look like a lip-syncing app but its users have evolved it into so much more, with the platform now playing host to memes, trends and challenges that only exist on the platform. TikTok is being embraced by a younger generation that snubs Facebook and Twitter but loves Instagram. Somewhere in the mix of teenage yearning for identity and the drive for likes, the egirl was born. Egirls have become a very visible demographic on TikTok and the traits of an egirl are as ironic as they are oddly specific. There is a certain aesthetic to fit and the makeup is the most iconic part of the look – thick black eyeliner with wings and cute little shapes (hearts, dots, x's) drawn with the same eyeliner under the eyes. Across the cheeks and nose is a bright sweep of blush, with a touch of highlighter just on the button end, with lips spotting a clear gloss or dark matte lipstick. The egirl has become such a ubiquitous presence on the app that there's a whole genre of "egirl factory" videos, with many showing people disappearing into a room with that label and are transformed into the aforementioned style. And while these could be seen as mocking the trend, there is also a tone of jealousy and perhaps, admiration.
There's a $2,000 Foldable Samsung phone and people have some thoughts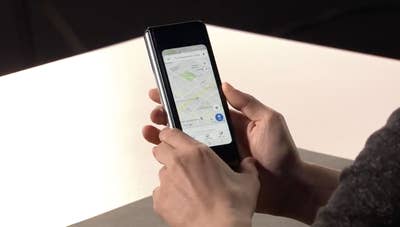 Samsung has announced a name for its new foldable phone: The Galaxy Fold. It's a mobile device that can be folded into half to fit into one hand or your pocket, with a touchscreen that works like you'd expect a smartphone to. When you need to see something in a larger format, you can flip the Galaxy Gold to reveal a gigantic 7.3-inch display. While this foldable phone could be a great solution to all those new phones that are just too big, Samsung said the phone-tablet transformer was designed for users to multitask and view up to three apps at once. As with any new technology, there is always a price tag and this one is going set you back from a whopping $1,980 (~$2,765 AUD) and it's likely to cost more with more storage capacity. Of course, people have thoughts, with many noting the high price and comparing it to the retro Nokia phones.
Kim K under fire for allegedly helping fast fashion brands rip off her outfits
The Kardashians are known trend-setters and whatever they wear are likely to become sold out, and/or hit fast fashion websites ASAP for anyone looking to recreate the looks. According to a post by Diet Prada, it allegedly shows brand Fashion Nova shooting images for a dress that looks suspiciously like the vintage Mugler Kim wore on 18th Feb. However, the issue is that the Fashion Nova shoot was done four days prior to Kim even wearing the Mugler, insinuating that Kim was in cahoots with fast fashion brands to directly rip off her outfits before she wears them. After the post went viral, Kim posted a lengthy Instagram story to dispute the claims, saying that she has no relationship with these sites and does not "support what these companies are doing".