Check out the weekly buzz on our favourite social media platforms, including new features and what's trending!
4 New Social Updates
Instagram is working on a 'Stories About You' activity section
Instagram Stories is incredibly popular and the platform is looking for ways to enrich users' experience of it.
Instagram is reportedly working on a 'Stories About You' section that shows users when they are mentioned or tagged by other Story users.
Having this separate section simply means that Instagram will be separating Story notifications from other notifications on the app. While this is not a game-changing feature, it could be useful for users who have many mentions and brands may also find this new feature helpful in categorising their activity streams in terms of different activities.
Pinterest introduces story pins for immersive storytelling
Pinterest i
s launching an immersive way to share stories on its platform through its newest format Story Pin
. While there aren't many things known about the new format, this new feature is receiving limited release for some iOS users. According to the announcement, brands can use Story Pins to tell a story, as well as show different views of a product. Similarly to Carousel Pins, Story pins can be used to show step-by-step guides or showcase a list of different products.
Facebook is expanding the availability of its search ads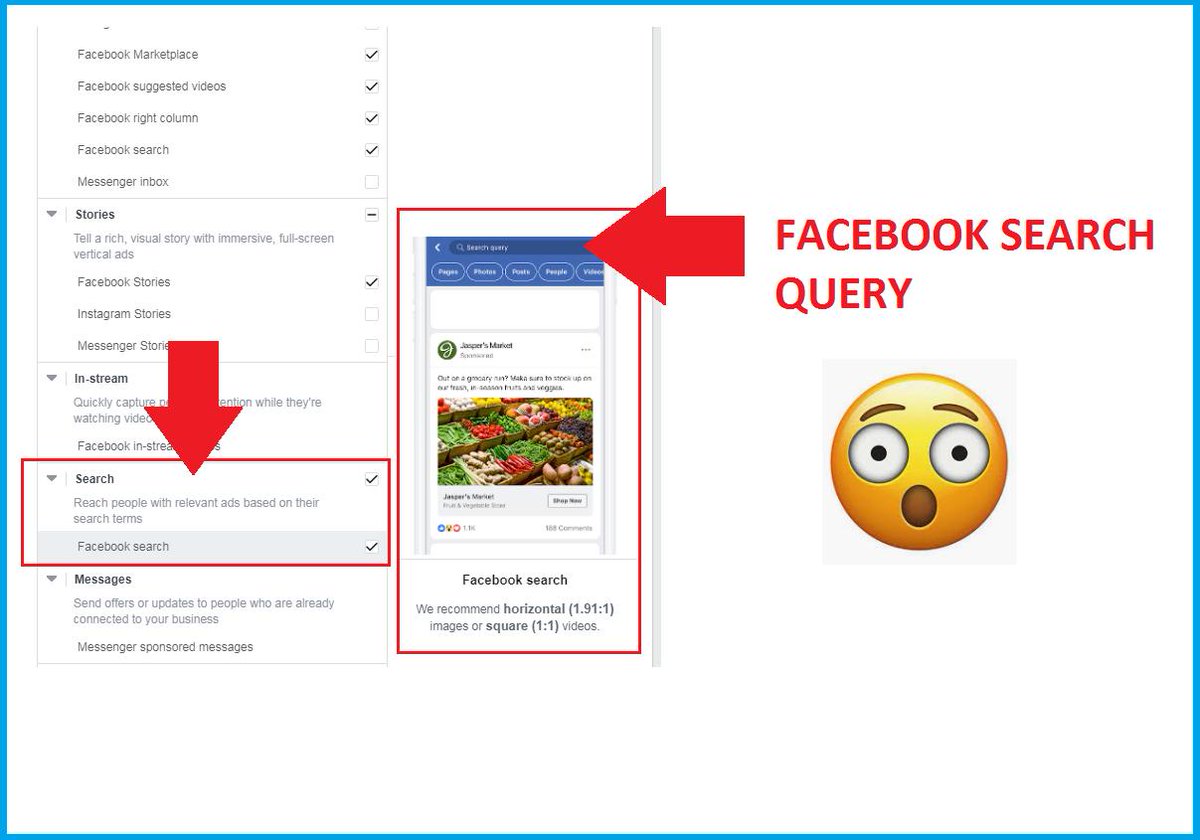 After testing "search ads" since last year,
Facebook is now expanding the availability of the placement to more advertisers.
This new placement option appears as "Facebook search" when creating campaigns for Facebook News Feed and there cannot run without running on the News Feed as well. Like all ads on Facebooks News Feed, "search ads" have a "Sponsored" tag above them and advertisers can create either as static images or carousel. There is currently no option to target people based on the specific keywords or phrases they use. Businesses that place an ad in the placement will have their ad shown when search terms related to them are used, hence if advertisers want to appear in the placement for a specific search term, they must make sure it appears on their Facebook Page.
Instagram shuts down meme accounts without warning
I
nstagram has shut down a number of popular meme accounts without warning – some of which have millions of followers.
A Facebook spokesperson said that the accounts in question were disabled after violating platform policies on several occasions, with no chance of reinstatement. These policies included "selling and purchasing of usernames, as well as alleged attempts to fraudulently obtain others' usernames." While it's not against Instagram's policies to post memes, violating these policies would result in permanent removal of accounts.
4 Things Trending On Social
Woman hit by a bird on a rollercoaster ride goes viral
Footage of a woman smacking into an ibis while riding a Gold Coast rollercoaster has gone viral. The video shows a woman named Paige being flustered with a bird flying into her face while riding Movie World's DC Rivals Hypercoaster. There are only so many words we can use to describe this but it's best if you watch the video for yourself
here
. We wonder who was more surprised: her or the bird.
American teen are roasting 'H20: Just Add Water' on TikTok
People in America have discovered Australian series
H20: Just Add Water
and they are roasting the show to death on TikTok. The mid-'00s tween classic follows three teenagers, who after experiencing some weird voodoo, turn into mermaids whenever they come in contact with water. On TikTok, teens are putting on fishtails and throwing water on each other, desperately trying their best to recreate the Australian accents of the main characters. Check out some of the best (or worst, it depends on how you see it)
here
.
A YouTuber family is selling a doll replica of their newborn son
A YouTuber family from the UK is selling a doll version of their newborn son for $430 so fans can feel like they are cuddling him in their very own homes.
The Ingham Family, led by parents Chris and Sarah, have 1.2 million subscribers who watch their vlogs chronicling the lives of their four children. After the partnership was announced, people questioned why they were doing this (because frankly, it's hard to tell), with many being worried about who would actually buy this. While the YouTubers mentioned that the reactions have been largely positive, this wasn't the first time the family has faced controversy.
Netflix's 'The Great Hack' has some people deleting their Facebook profiles
A new Netflix documentary 'The Great Hack' has been the talk of the town this week.
It tells the story of how our data was manipulated using social media ahead of the 2016 election. It has been a huge wake-up call for many people about their information was used and abused. People are now recommending it to everyone else to watch it in order to grasp what went down with your personal data. Some even deleted their Facebook accounts permanently after watching the documentary.