Check out the weekly buzz on our favourite social media platforms, including new features and what's trending!
4 New Social Updates
Facebook rolls out birthday stories globally
Just because you don't use Facebook Stories doesn't mean they aren't popular. In fact, there are currently over 500 million people around the world using Stories on Facebook every day! One of the features in which people use the feature is to wish each other happy birthday and now Facebook is launching birthday stories worldwide, allowing people to "add digital birthday cards, photos or videos" to stories to celebrate your friend's birthday. To create a birthday story, all you have to do is tap on a birthday notification, upload or shoot a photo or short video, or use one of the ready-made digital birthday cards.
Instagram launches @shop account
@shop is a new account created by Instagram, a feed full of curated content to boost interest in features like shoppable posts and promote small businesses, as well as the creators behind them. @shop is a real-time reflection of the community's interests across top shopping categories such as fashion, beauty, home decor and more. The account currently features product posts from several brands and each post features product tags so that viewers can purchase the products directly.
Facebook brings back "view as public" after 2018 security issues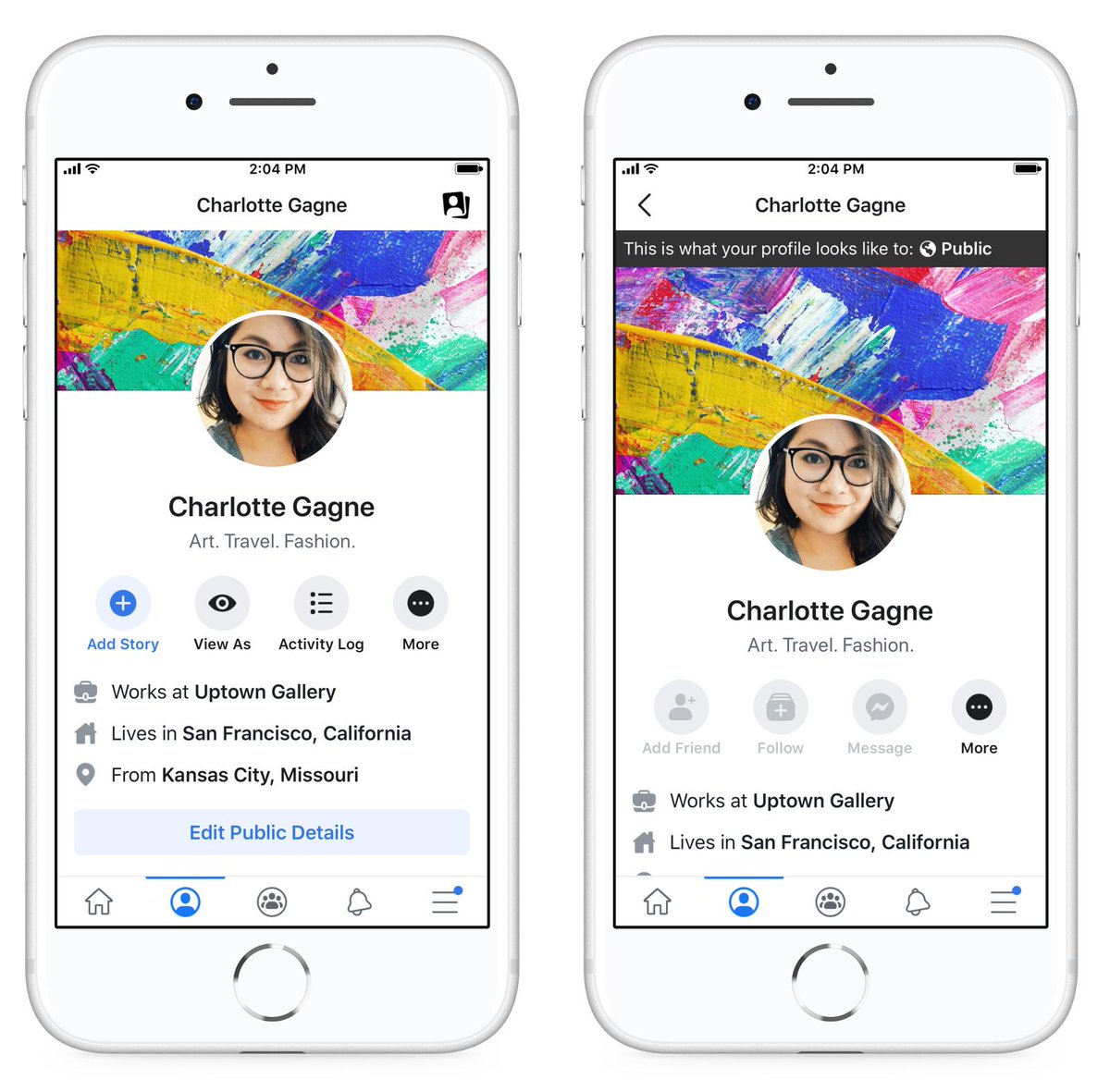 Facebook's "view as public" option was deprecated in September 2018 due to a major security flaw, when attackers were able to steal access tokens for over 50 million accounts, resulting in Facebook logging ou and forcing over 90 million users to log back into their accounts to ensure they were secure. Facebook has announced that they were restoring the feature in a tweet, under a new feature dubbed "edit public details" that will allow users to choose what the people they are not connected to can see on their profiles. According to Facebook, the security review has been completed and the "View As Public" feature was not responsible for the security flaw.
Instagram is testing stickers with song lyrics
Music has recently become a huge experience with Instagram Stories users, with many features such as adding music to Stories and sharing Spotify songs. Instagram is reportedly working on a new sticker that features song lyrics that play along with a music video. First spotted by Jane Manchun Wong a few weeks ago, this feature seems to be part of a wider test among users across the globe. While there isn't much information on this at the moment, it does seem like quite a fun addition to Stories.
4 Things Trending On Social
All about that Tati Westbrook and James Charles' feud that is buzzing around the internet
This is the YouTube beauty world's version of Game of Thrones: the fight between James Charles and Tati Westbrook. Here's a brief version: The two beauty vloggers have been close for a while, but their friendship seemed to come to an end recently when Charles promoted a rival brand on his Instagram story. When Westbrook uploaded an Instagram story of herself crying over the situation, Charles posted an apology in response where he tried to explain what had happened but Westbrook wasn't buying it – and so she uploaded a 43-minute video that basically kickstarted the "James Charles is cancelled" train. In the video, Westbrook accused Charles of being egotistical and a terrible friend, alleging that Charles had a problematic history of trying to hook up with straight men. Charles, in response, posted a video of his own – an eight-minute apology where he took responsibility for being a bad friend. However, the apology video did little to make the situation better and in fact, Charles lost almost 3 million subscribers to date. but that's not the end of the story. If you want more, read here.
Over 200,000 Angry Fans Want HBO to remake the final GoT season
A petition asking HBO to remake the final season of Game of Thrones has surpassed its initial 15k mark and has garnered more than 223k signatures, following Daenerys Targaryen's stunning heel turn in the show's penultimate episode. For what it's worth, alleged plot information which leaked before the final three episodes of the series went to air was proven to be accurate. The leak also suggests what will happen in the show's last episode and if proven true, more people may feel the need to sign that petition.
Election-themed stickers on Instagram
Ahead of this Saturday's Federal Election, Instagram has collaborated with award-winning artist Tony Albert to release four election-themed stickers: the Democracy Sausage, We Voted, Very Important Voter, and My Vote Counts. Instagram is also launching an interactive new election-themed Story called Aus Votes, which will highlight posts using the new stickers. Once you add a sticker to your photo, your story will be added to the Aus Votes channel but only people who follow you will be able to see your Stories. If you tap on one of the four stickers in someone's story, it'll take you directly to the AEC website in case you need to find your closest voting booth.
Taylor Swift's answer to washing legs in the shower has people grossed out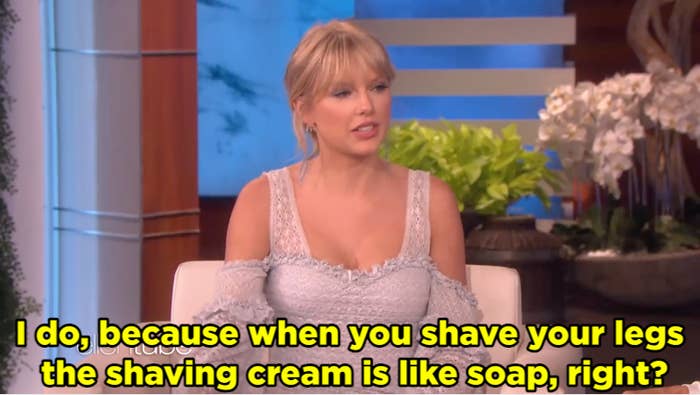 During an interview, Ellen DeGeneres asked Taylor Swift a fairly simple question: Do you wash your legs in the shower? Taylor's response (above) has people genuinely confused and riled up at the same time. Taylor then went on and mentioned that while she didn't think that shaving and washing were the same things, she does shave her legs every day. Ellen then decided to take a poll on Twitter, which showed the majority of her followers do wash their legs. Others turned into a huge hygiene debate and some were confused when shaving cream and soap became interchangeable.