Check out the weekly buzz on our favourite social media platforms, including new features and what's trending!
4 New Social Updates
Facebook is cracking down on the sale of fake accounts, likes and followers
As part of its fight against inauthentic activity on its platform, Facebook is cracking down on companies and people who are promoting the sale of fake accounts and fake engagement. Facebook and Instagram have filed a lawsuit against "four companies and three people based in the People's Republic of China for promoting the sale of fake accounts, likes and followers." The companies and individuals were carrying out their businesses on both Facebook and Instagram, and other services like Amazon, Apple, Google, LinkedIn and Twitter. With this move, Facebook is reinforcing that they would not tolerate this kind of fraudulent activity and will act forcefully to protect the integrity of the platform. According to Facebook, "inauthentic activity has no place" on their platform and they will continue to devote significant resources to detecting and stopping this behaviour, including disabling millions of fake accounts every day.
Instagram is working on a 'co-watching' video feature for direct messaging
Instagram is reportedly working on its own version of Facebook's 'Watch Party', a video feature that lets users watch and interact with videos together, even if they are not in the same location. Watch Party, which launched in all Facebook Pages and profiles around the world last November, has been a great hit on the platform. The code for the new Instagram feature was spotted by Jane Manchun Wong, who announced the find on Twitter and explained that it's likely to be similar to Facebook's Watch Party but for Instagram Direct. As to the type of video content Instagram would be making available for the feature, Wong mentioned that Instagram is quite vague in that sense, however, IGTV may be included, considering how Instagram has been promoting IGTV content to its users.
Facebook wages war on vaccine misinformation
Facebook is working to combat the spread of vaccine misinformation on its platform, specifically tackling content related to the anti-vaccine or "anti-vaxxer" movement by reducing distribution and giving people more "authoritative information on the topic." First, Facebook will reduce the ranking in News Feed and Search of Groups and Pages that are spreading vaccine misinformation. It will also reject ads that include vaccine misinformation when they are identified. In addition, Facebook has already removed targeting options, such as "vaccine controversies" from its ads targeting and may disable the ad accounts of repeat offenders. On Instagram, recommended content that contains vaccine misinformation will be removed from Explore or its hashtag pages. Last but not least, Facebook will be working closely with leading global health organisations, such as WHO who have publicly identified verifiable vaccine hoaxes.
Twitter's updated camera is the best Twitter camera ever
Twitter has revealed its updated camera feature to make it easier to share more visually focused content with your followers. The new Twitter camera makes it easier than ever to post photos, two-minute videos and live footage, making it as easy to follow events as it is to follow people on Twitter. This new camera can be accessed by swiping left within the app and as a nice addition, it will also allow users to add text over the photo or video. Captions can be up to 240 characters long and you can customise the colours of the caption box before sharing. The app will also suggest locations to tag and relevant hashtags.
4 Things Trending On Social
#Trashtag – the viral photo challenge making the world a cleaner place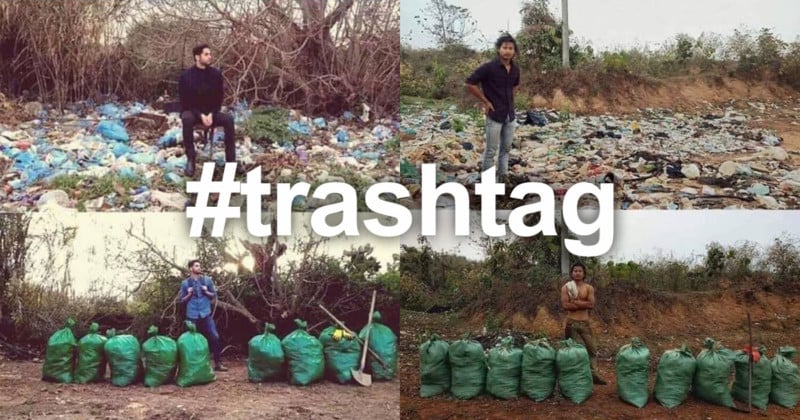 Social media challenges pop up every so often but it's not often that these challenges actually do good for the world. Finally, there is a viral photo fad that is worth rooting for. It's #trashtag – the challenge that motivates people around the world to clean up an area in their communities and then post before and after photos on social media. While the tag was reportedly introduced by the media brand Teton Gravity Research in 2015, it wasn't until this month that the challenge started going viral around the world, when a post from Bryon Roman really kickstarted the challenge. If you have some time on hand, think about the good you could do by making the world a cleaner place!
A 10-year-old aspiring airline CEO wrote to Qanta's CEO and got the best reply
There are many things that make you go "awwwww" and this is one of them. Alex Jacquot, a 10year-old wrote an extremely cute letter to Alan Joyce, the CEO of Qantas, earnestly asking him for advice in setting up his new airline, Oceania Express. You can read the full letter here (he has excellent spelling and letter-writing skills!) If the letter itself isn't adorable enough, Joyce wrote Alex back, not only responding to his questions but also inviting him to a meeting to discuss Qanta's Project Sunrise, their plan to fly passengers non-stop between Australia and London, stating that they "can compare notes on what it's like to run an airline" and offering Alex a tour of their Operations Centre. People on Twitter are loving it! When the CEO of a very successful company takes time out of his day to acknowledge, take seriously and respond to a kid, it's worth applauding for.
Facebook, Instagram down a day after Google meltdown
Facebook, Instagram and Facebook Messenger are down for a number of users in a global outage on Thursday this week. While users can open the platforms, it seems like they can't send or receive messages on either platform, and they can't post new content either. Users who use Facebook to sign into apps like Tinder or Spotify were also having issues logging in. Facebook took to Twitter to update their users that they were aware of the outage and the issue was not related to a DDos attack. This comes a day after a Google meltdown, with multiple users in Australia encountering issues with Google's YouTube, Gmail and Google Drive services. Seems like the internet is broken this week.
Hungary is using the "distracted boyfriend" couple for a campaign encouraging people to have more kids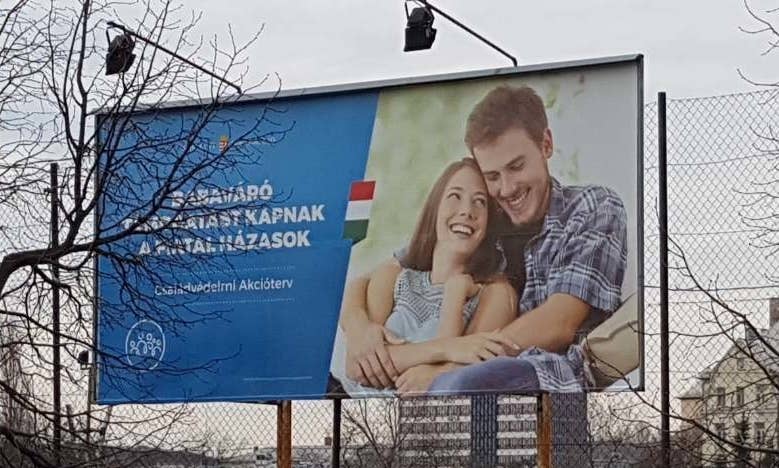 A new billboard campaign in Hungary to encourage people to have more children features the same man and woman from the "distracted boyfriend" meme. Most people who have been on the internet are aware – that couple is not a perfect example of loving happy couple. The people on the billboard, promoting a new scheme that gives tax and loan benefits for big families, are featured in the stock photo set taken by Spanish photographer Antonio Guillem in 2015, which went viral in 2017. The billboards have recently gone up in Budapest and went viral on Wednesday after a local resident took a photo and posted it on Facebook. All we can say is… the Hungarian government might want to check the internet backstory of this couple.