Check out the weekly buzz on our favourite social media platforms, including new features and what's trending!
4 New Social Updates
Instagram is testing direct messages for the web
Instagram is reportedly currently working on a new feature that will bring Direct Messages to the Web. While Instagram has worked hard to develop its desktop Web interface recently, it still lacks basic functionalities, such as posting a picture or a video from the web. In the current design, Direct Messages on the Web are accessible from a Direct arrow icon in the top right corner of the screen. It seemingly offers all the features that one can find using Direct on a phone. We'll still have to wait for more updates as to when it'll roll out or if it'd even roll out, but it's pretty exciting.
Facebook starts rolling out unified page inbox that includes Instagram DMs
Facebook has announced that it is now bringing Facebook messages and Instagram DMs to the same inbox. In the coming weeks, Facebook Page admins will be able to manage all of their Messenger and Instagram Direct messages from a single, unified location. According to reports, Facebook is bringing the feature to users in the United States and Brazil first, however, this is not exactly clear yet since Facebook did not specify anything further in its release last week. This new feature is a big step towards further integrating Facebook properties.
Facebook will soon tell users who uploaded their contact details to target them in ads
Facebook's new Custom Audience transparency feature will soon give users a lot more information about the advertisers that are targeting them in ads. Following the rampant and non-consensual use of audience email and phone number lists to target users on its platform, Facebook began asking advertisers to pledge that they had permission to use details when uploading them. However, it is clear that this wasn't going to work, as it relies on honesty and no other form of enforcement. With no other ways to encourage brands to tell the truth, Facebook will soon be telling users who uploaded the customer list with their details. From 28 February, Facebook's "Why am I seeing this?" section available through the feed post dropdown menu will provide users with a lot more information than just general targeting like age, gender, or location. It will also show them when the list containing contact details was uploaded, by whom and whether it was shared between partners. This feature will allow users to get a better understanding of who has their contact details and is trying to target them via ads. At the same time, it could help Facebook find advertisers who are using ill-gotten customer lists.
Instagram will start pushing IGTV previews in your feed
IGTV was introduced more than six months ago and since then, Instagram has been doing everything to convince us to consume more vertical long-form video content. First came the in-app notifications, then the integration into the Explore tab. We're guessing those didn't work so well enough, so now we'll all start seeing IGTV previews in our feed. IGTV lets users upload and share videos up to 10 minutes long, while larger or verified accounts can share videos up to 1 hour long. However, the vertical format remains a barrier for many creators and most users do not really care much for it either. Instagram knows too well that the only way to convince more creators to use its IGTV platform starts with convincing users to watch more, such as putting it on the feed. It's like Instagram's way of begging us to watch more IGTV content.
4 Things Trending On Social
A mama doggo adopted a possum and is winning hearts nationwide
Animal friends are the best – they are pure, good and true. Molly the Beagle recently lost her litter of puppies at birth, and the possum nicknamed Poss, is an orphaned baby who somehow found its way to Molly's farm home in Victoria. Poss jumped on Molly's back and has made herself comfortable in the saddle. According to Molly's owners, these two fur babies have been inseparable ever since. While they can't be sure how long little Poss will hang around for, the pair have clearly been a mood-booster for each other. What a fantastic pair.
Experts warn fatal 'zombie' deer disease could spread to humans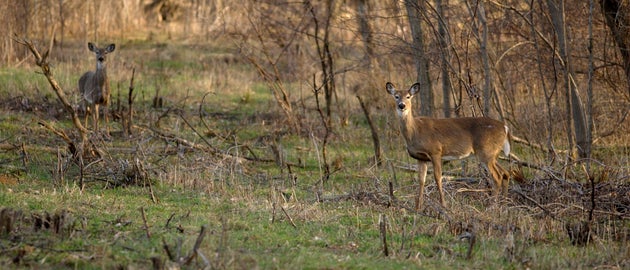 A deadly disease that has affected the deer population in an estimated 24 states in the U.S. and two Canadian provinces could eventually spread to and infect humans, experts warn. Chronic wasting disease (CWD), which is described as a progressive, fatal disease that affects the brain, spinal cord and other tissues of animals, can take years to for symptoms to develop after infection. It is believed to be spread through bodily fluids like faeces, saliva, blood, or urine, by both direct and indirect contact in the environment. There are currently no treatments and vaccines. The symptoms, which have been compared to those of zombies, may include drastic weight loss, stumbling, lack of coordination, listlessness, drooling, excessive thirst or urination, drooping ears, lack of fear of people and aggression. While there has been no confirmed animal to human transmissions, health officials say it may only be a matter of time, based on laboratory tests.
Celebrities lost a lot of Instagram followers overnight
Something happened with Instagram this week and famous Instagrammers are not having it. Either Instagram did one of its annual purges of fake followers or there was some kind of major glitch as a bunch of accounts lost many followers overnight, including Hollywood celebrities. Ariana Grande's follower count reportedly dropped by 3 million, while Kylie Jenner, who had almost 127 million, is now down to 126 million. Other Insta-famous accounts that were reportedly affected were Selena Gomez, Kim Kardashian West, Justin Bieber. Makeup mogul James Charles also lost half a million followers overnight and took it to Twitter to confess. Later, Instagram tweeted and by the sounds of things, it may have been more of a glitch than an intentional purge and they are "working to resolve this as quickly as possible."
An airline is suing a passenger who paid for a flight but didn't take it
Lufthansa, a major German airline, is currently locked in with a legal battle against a single, solitary passenger over a deliberately missed flight. This legal action was launched as a means of blocking the reasonably common "hidden city" travel hack, which involves purposely missing a connecting flight in order to save money. For example, a direct flight to a specific destination may hypothetically cost more than a flight to a different city that happens to connect in the destination city. The passenger books the longer, cheaper flight, disembarks at the destination city and deliberately misses the connecting flight to the different city. While it's not illegal, airlines have written warnings against it into their terms and conditions. The passenger in question bought a return flight from Oslo to Seattle and successfully completed all legs of the departing flight, save for the return flight where he left the plane in Frankfurt. Rather than take the completing Frankfurt to Oslo leg, he instead took a different Lufthansa flight from Frankfurt to Berlin. Lufthansa contests this was a violation of their terms and conditions, hence taking the man to court seeking compensation. Even if the court decision in the airline's favour won't exactly outlaw the practice in the eyes of the court, Lufthansa hopes to dissuade passengers from using this trick by making an example out of one, single solitary traveller.