Check out the weekly buzz on our favourite social media platforms, including new features and what's trending!
4 New Social Updates
Instagram is testing 'creator accounts' with some influential users
Instagram is reportedly testing a new "creator account" type with a small group of high profile individuals. The "creator account" profiles, aimed specifically at influencers, offer a specific set of tools allowing those high-profile individuals to better use the platform for their own needs. The specific tools that are part of the new accounts include insights on growth and data, on follow and unfollow metrics giving creators regular data on how their follower count has changed over time. They will also include direct messaging tools that allow users to filer notes from brands and friends and flexible labels that allow users to designate how they want to be connected. Among other features, creators will be given data that applies across Instagram feed, Stories and IGTV.
Instagram brings voice messaging to direct
Instagram rolled out a new voice messaging feature this week, to its Direct Messaging service, similar to one already available on Messenger and WhatsApp. To use the voice messaging feature, users hold down a new microphone button in a conversation to record a message which is then sent to a contact and the other person sees a waveform in their message stream. Voice messages can be up to a minute long, so they are more useful for short messaging and they remain in the conversations as long as a user wants them to be there, unlike audio messages on Apple's Messages which disappear after two minutes unless they are kept.
Facebook wants to calculate your future location
Facebook has filed a patent for a tool that would use your historical location data to predict where you will go next. While filing a patent doesn't necessarily mean the technology would ever be implemented, this certainly seems like the type of tools Facebook would relish for. The application, titled "Offline Trajectories" describes a method to predict your future location based on where you have been before. It is a transition probability based at least in part on previously logged location data associated with a plurality of users who were at the current location. Facebook might also use the data of other people you are connected with to refine its predictions.
Instagram launches #InstaGiftGuide
Early this week, Instagram launched #InstaGiftGuide, the ultimate holiday shopping guide that matches six popular hashtag trends from 2018 with gift-worthy products from 34 brands on Instagram. Among the popular hashtags that made the cut are #catsofinstagram, #vaporwave, #tutting, #fingerboarding, #iseefaces and #oddlysatisfying. With so many new ways to shop on Instagram, from the shopping channel in Explore to saving products to your personal Shopping Collection, it's easy to browse and keep track of all your wishlist items in one place. Happy shopping!
4 Things Trending On Social
How 'Subtle Asian Traits' became a global hit
Back in September, a group of Asian-Australian students started a Facebook group 'Subtle Asian Traits' to share jokes and memes about their experiences. The concept was simple: Share jokes about the traits, subtle or otherwise, that characterised the Asian-Australian experience, from cultural clashes with parents and the sanctity of bubble milk tea to the cringe-worthy pickup lines. As memes and jokes flowed, the follower count soared and it has nearly a million followers all over the world. Careful moderation of the group, which has set its tone, is key to the group's success as members wanting to submit content to the group must first have their post approved by an administrator. There are about 3,000 posts daily to keep the moderators busy, with all pitching in.
Academy Awards is considering not having a host at all
Out of nowhere, the once coveted job of host of the Academy Awards has, in 2018, become a position tied up in contention. After a Hollywood Reporter article was released calling the job one with a toxic air around it, the Academy Awards announced Kevin Hart as the official host. Unfortunately, Kevin Hart felt a lot of homophobic things and Hart ended up leaving on his own accord. Over the span of almost a week, the Academy Awards have not found a host to replace Hart, and instead, are considering doing an awards with no host at all. The Academy Awards have expressed reservations about going with anyone too "edgy", showing the Academy Awards have no idea what it is exactly that people don't like about violent hate speech. So. No host.
The teen whose mullet haircut became a viral meme sued for defamation and the legal battle is now over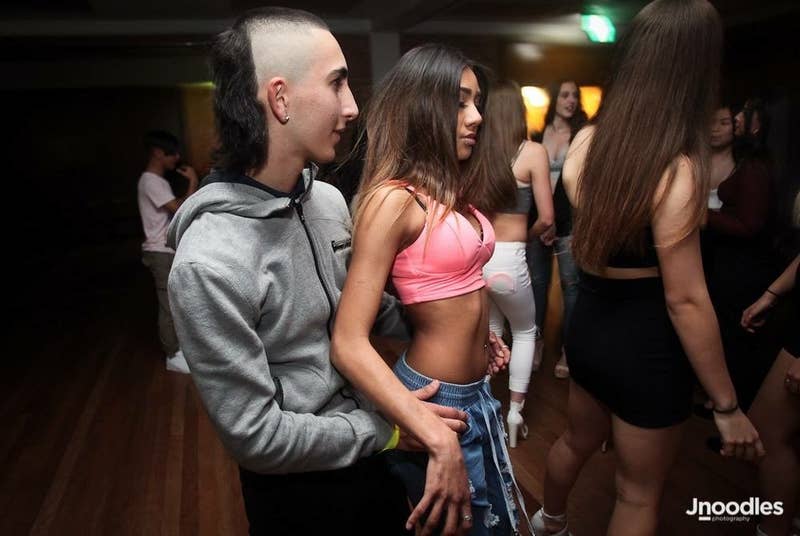 Remember this teen? Ali "Ziggy" Mosslmani became an internet sensation in mid-2015 when a photo of him dancing at an 18th birthday party and sporting a distinctive mullet haircut went viral and became a meme. The Sydney teenager made headlines again the next year when he sued various media outlets for defamation, arguing their stories about his haircut made him out to be a "ridiculous person". Now, three and a half years after the photo was taken, Ziggy's legal battles have come to an end without ever going to trial. District Court judge Judith Gibson approved a confidential settlement with the News Corp publisher, finally bringing all mullet meme related litigation to an end.
People are trying to make YouTube's "Rewind 2018" the most disliked YouTube video
Last week, YouTube released its annual "Rewind" – a fun summary of the popular content on the platform from the past year, featuring apperances from Will Smith, Ninja, The Dolan Twins, Michael Dapaah and John Oliver among others. Soon after its release, people began criticising it for failing to truly discover YouTube's content. Fans of big YouTube stars like PewDiePie, Shane Dawson and Logan Paul complained about omissions from the video, especially a number of creators who primarily use other platforms were featured. Fans of K-pop group BTS were angry that, despirte the rewind paying tribute to the music video for "Idol", the group wasn't named due to an ongoing belief many fans have that YouTube alters BTS video views. The 2018 video reached the No. 2 spot on the list of most disliked YouTube videos of all time, right behind Justin Bieber's "Baby". Wow.