Check out the weekly buzz on our favourite social media platforms, including new features and what's trending!
4 New Social Updates
Facebook Messenger is testing voice commands feature internally
Facebook Messenger could soon let you use your voice to dictate and send messages, initiate voice calls and create reminders. It's like a mini Siri or Alexa within the Messenger app itself. Messenger for Android's code reveals a new M assistant button atop the message thread screen that activates listening for voice command for those functionalities. Voice control could make Messenger simpler to use hands-free or while driving, more accessible for the vision or dexterity-impaired and, perhaps make it easier for international users who native languages are hard to type. While this feature is still very much under the wraps, this is a great and functional addition to the Messenger app.
Facebook Is Testing a New Image Size In Link Previews
According to some sources, Facebook is testing a new image size in link previews. This new ratio reportedly has a 1:1 aspect ratio link preview images. Examples of the test were first shared by users, spotting two examples demonstrating how much of an issue this new aspect ratio could cause. In one example, the publisher had added its name to the link preview image, and the new aspect ratio cuts it off. In the other example, while a problem isn't evident, the image was not what the publisher was going for. If this new move is put in place, a post will now take up more space on the feed. While that may lead to better traffic for websites due to larger visuals, that also means more consideration has to be put in for photos and aspect ratio used on external pages.
Facebook to release first-party cookie option for ads
Facebook is making a big update to its tracking Pixel, offering advertisers, publishers and developers an option to use first-party cookies from October 24. Up until now, Facebook Pixel has been powered by third-party cookies, however, this move will optimise Facebook ads and capture analytics data from browsers that block third-party cookies – namely Safari and Firefox. Later this month, advertisers will have the default option of using first-party and third-party cookies, which is recommended for advertisers as it allows them to "reach more customers on Facebook and to be more accurate in measurement and reporting." Businesses must disclose to users how they use cookies and share data collected on their sites with third parties as per Facebook terms, hence now might be a good time to review your cookie-related disclosures.
Instagram is using AI to detect bullying in photos and captions
Instagram announced that it will use AI to "proactively detect bullying" in photos and captions before sending content to human moderators for review. What's interesting is that it's not just analysing Instagram captions to identify bullying, but also the photo itself. A spokesperson from Instagram gave the example of the AI looking for split-screen images as an example of potential bullying, as one person might be negatively compared to another. Along with the new filters, Instagram is also launching a "kindness camera effect". This latest move is designed to maintain Instagram's positive reputation and it will roll out to users in the coming weeks, with the same technology being added to live videos to filter comments there as well.
4 Things Trending On Social
Genius Banksy art stunt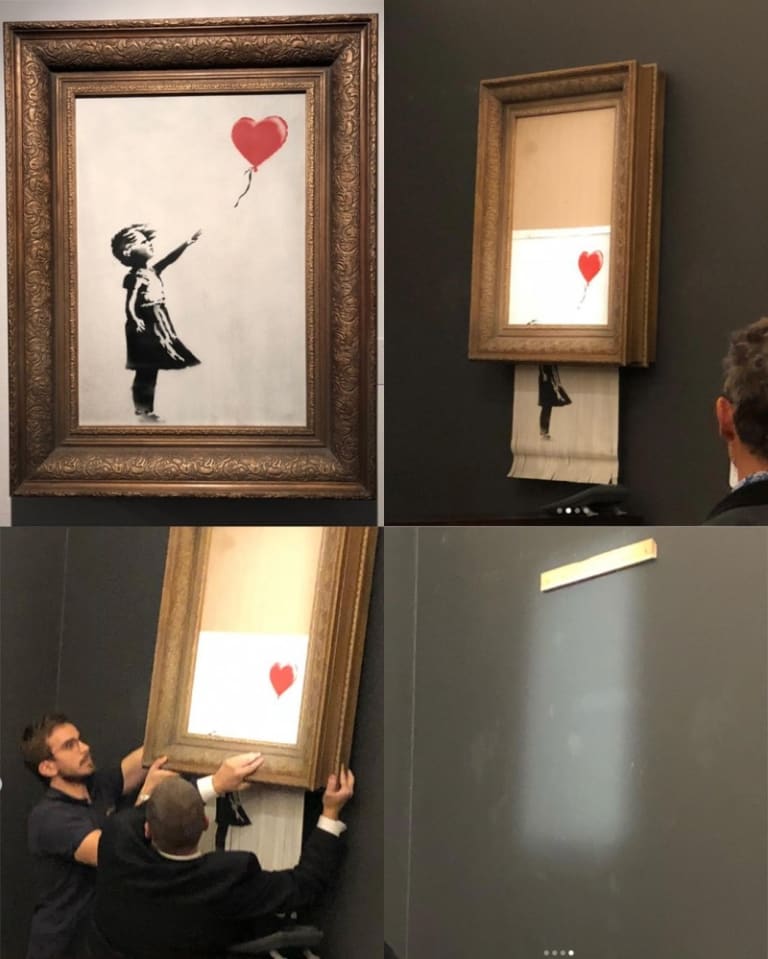 Banksy, the anonymous British graffiti artist and popular provocateur, admitted he had Picasso in mind when he pulled off the most memorable art-world prank in years. As millions of people now know, Banksy's Girl With Balloon, a 2006 spray painting on canvas, self-destructed a few moments after the hammer came down on it at Sotheby's contemporary art auction in London on Friday. Girl With Balloon had just sold for $2 million when an alarm sounded in the auction room. The canvas then began sliding down inside its frame, emerging at the bottom in strips, having been shredded by a remote-control mechanism on the back of the frame. Some are speculating that the artist himself was in the room in order to activate the shredder, but whatever it was, kudos to Banksy for his bold art stunt. Needless to say, it has also generated some pretty viral marketing from global brands like McDonalds and IKEA.
Deciem Boss Abruptly Shuts Down Cult Beauty Company Over "Major Criminal Activity"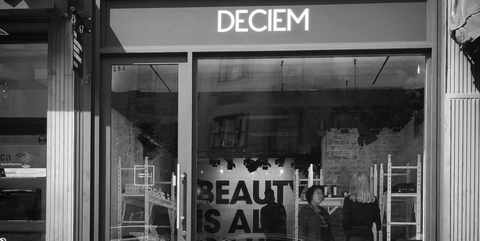 Beauty fans all over the internet are in panic mode after CEO Brandon Truaxe of cult beauty company Deciem announced the shocking closure in a bizarre Instagram post. In a confusing, minute-long video, Truaxe announced the closure of the entire Toronto-based business, which carries popular brands including The Ordinary, NIOD and Hyalmide, citing "major criminal activity". The announcement sparked a flurry of panic among fans of the company's products, with many social media users announcing plans to snap up any remaining products they can track down online. The Deciem website has already been shut down and stores in Toronto have been reportedly closed. This is not the first major questionable decision Truaxe has made. In fact, it has been a year of controversy for Truaxe, after he sensationally sacked his marketing team in January and personally started posting on the company's social media platforms. He was also involved with rival skincare brand Drunk Elephant, publicly describing staff members as "monkeys" and insulting members of the public who questioned his behaviour. Elle Magazine has published an extremely detailed timeline of the drama that has been happening at Deciem. And you thought keeping up with the Kardashians was hard.
UFC 229 brawl after Conor McGregor's loss to Khabib Nurmagomedov could see champion face suspension
UFC 229 was a big fight, but it was the brawl afterwards that everyone is talking about and that everyone will remember. When Nurmagomedov forced the biggest star in MMA to tap out on Sunday afternoon, he had fashioned the perfect response to McGregor's verbal insults and physical attacks. But when Nurmagomedov promptly hurdled over the cage and fought McGregor's taunting cornermen while his own teammates ambushed McGregor in the octagon, the Russian champion and his friends might have seriously damaged careers that were just about to take off. The Nevada Athletic Commission intended to file a complaint following its investigation into the actions of Nurmagomedov and his team for the brawl. Nurmagomedov's $US2 million prize has been withheld and he could also face a hefty fine along with a lengthy suspension. According to UFC president Dana White, Nurmagomdeov "had the opportunity to walk out of that place a champion. He would have looked like a stud, instead of flying over the cage and doing the things that he did. It should have been a very different night for him."
Women Taken Off Plane For Bringing Emotional Support Squirrel
Meanwhile in America, a woman was deplaned in Orlando on a flight to Cleveland when she got on her Frontier Airlines flight with her squirrel. She told the airlines she'd have an animal on her… but she didn't tell them it was a squirrel! When Frontier asked her to leave, she refused, forcing the airline to evacuate the plane as it forcibly escorted the woman off the plane. No one likes being inconvenienced while flying, and especially no one likes being inconvenienced when it's by someone bringing an emotional support squirrel. In the final video, the woman was seen getting escorted the plane as she flips off to a cheering audience. What a defiant emotional support squirrel mother.