Check out the weekly buzz on our favourite social media platforms, including new features and what's trending!
4 New Social Updates
Facebook adds a new 'page quality' tab to pages
Facebook is taking further steps in how it handles content that is against its policies with a new 'Page Quality' tab that shows admins when their Page content has been penalised. This new tab will show admins content that Facebook has removed for violating a subset of its Community Standards, as well as content that has been rated "False", "Mixture", or "False Headline" by third-party fact checkers. While there is not much more information at the moment, Facebook says it will be including "content removed for policies like hate speech, graphic violence, harassment and bullying, and regulated goods, nudity or sexual activity, and support or praise of people and events that are not allowed to be on Facebook," over time. This is designed to help people who manage Pages get a better idea about how well (or not) their Pages are complying with Facebook's Guidelines.
Instagram will soon allow you to share direct links to entire stories
Instagram is bringing a new feature to Stories that will help people bring more awareness and engagement to their Stories. This feature reported gives users a "Share Link to Entire Story" option in addition to ones already available to users in the app's 'More' menu below a story. Business accounts will also get the option to "Promote" their Stories through the next option on the menu, which allows brands to make their Stories go further by helping them drive traffic to their websites, send people to their profile, or get people to direct message them. With this option, brands can increase their reach on Instagram by promoting their story beyond their current followers.
Facebook plans to integrate all its messaging platforms
According to a report from The New York Times, Facebook wants to connect all of Facebook's messaging services: Messenger, Instagram Direct and WhatsApp. While standalone apps should remain as such, the plan aims to unify their messaging infrastructure so that users of any of the apps can send messages to other people using any of the other apps. To make this possible, Facebook plans to first bring end-to-end encryption to Instagram Direct. At the moment, WhatsApp and Messenger already offer this type of security. This level of integration can be great for Facebook. Think about this – while we are all asked to share quite a bit of personal information to sign up on Facebook, the process for the other two platforms is simpler. Instagram only requires an email and password, while WhatsApp only needs a registered phone number. By integrating all three platforms, Facebook will immediately benefit from shared personal information across platforms, which means better targeting, relevancy and more advertising opportunities.
Facebook Moments is set to disappear on Feb 25
Did you know there was a stand-alone app called Facebook Moments? On February 25, Facebook Moments will be retired and join the list of stand-alone apps that have been terminated by Facebook after failing to gain traction. Moments was first introduced in June 2015 as a way for users to consolidate and organise their photos. In April 2017, Facebook launched a stand-alone app for Moments, with limited features and users just never really cared for it. If you've been using the app, don't worry, you have until the end of May 2019 to save your photos on the web version of Moments before they are removed from Facebook's servers.
4 Things Trending On Social
A FaceTime bug lets you see the other person even if they reject the call
Apple has disabled its Group FaceTime after a major security flaw that allowed for eavesdropping – even if the call's recipient did not pick up. The bug lets users who call anyone with FaceTime to immediately hear the audio coming from their phone – before the person on the end has accepted or rejected the incoming call. In some cases, the target iPhone would send video, probably without the receiver's knowledge. The flaw reportedly occurs when both users are running version 12.1 of Apple's iOS or newer. Apple has developed a fix for this issue and an update will be rolled out this week.
Twitter is completely divided on the right way to draw an X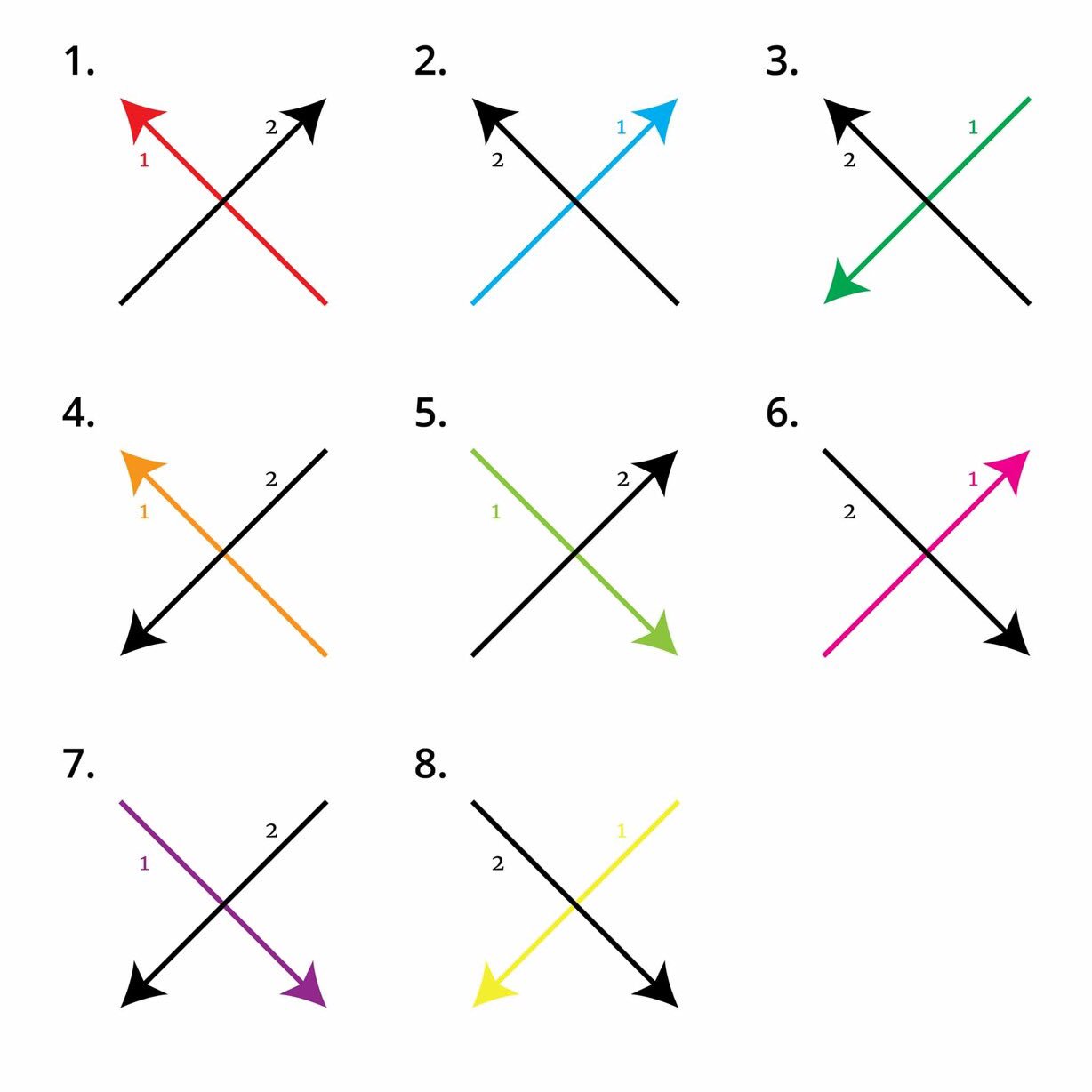 There are many things in life you'd do automatically and never give a second thought to. Drawing an X is one of them. A tweet by @SMASEY sent Twitter users into a frenzied debate, which shows a photo showing eight different ways of drawing an X. The coloured lines represent the stroke you make first and the arrowheads point in the direction that you make the stroke. People had lots of feelings about which way is "right". There is no right or wrong way because, at the end of the day, the outcome is the same. You'll still get an X.
Zara's new logo is shaking the internet up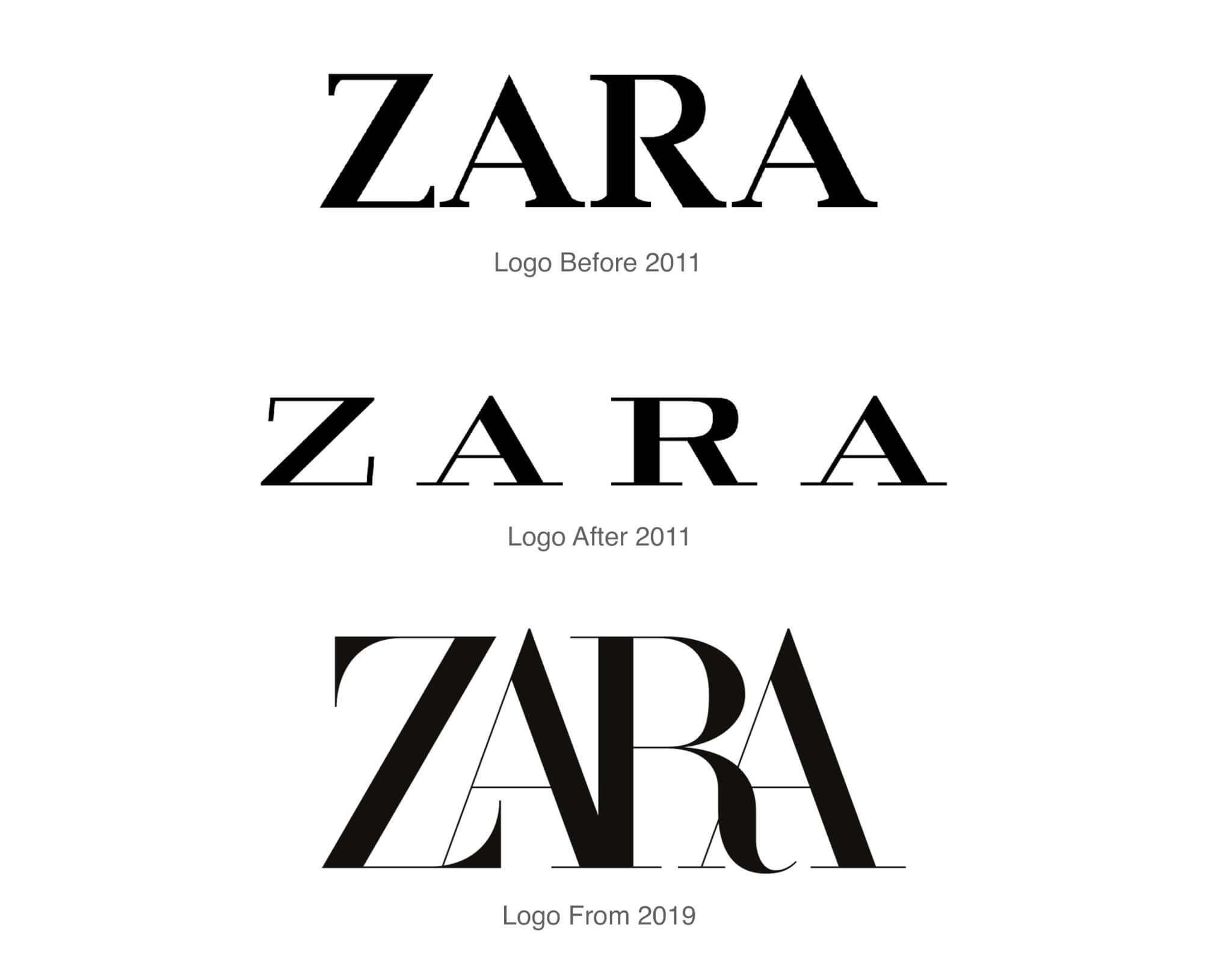 Zara is just one of those fashion retailers with a logo so recognisable. Well, things are about to change and we're not sure if it's for the better. Twitter was quick to express their feelings on the redesign and the dominant reaction was a combination of surprise and discomfort. After the initial stages of shock and denial, users noted that the new design is making them feel claustrophobic, giving them anxiety, and basically bringing them despair. Moral of the story: If it ain't broken, don't fix it.
This "Powerful Shaggy" meme is so hilarious that now Matthew Lillard is on board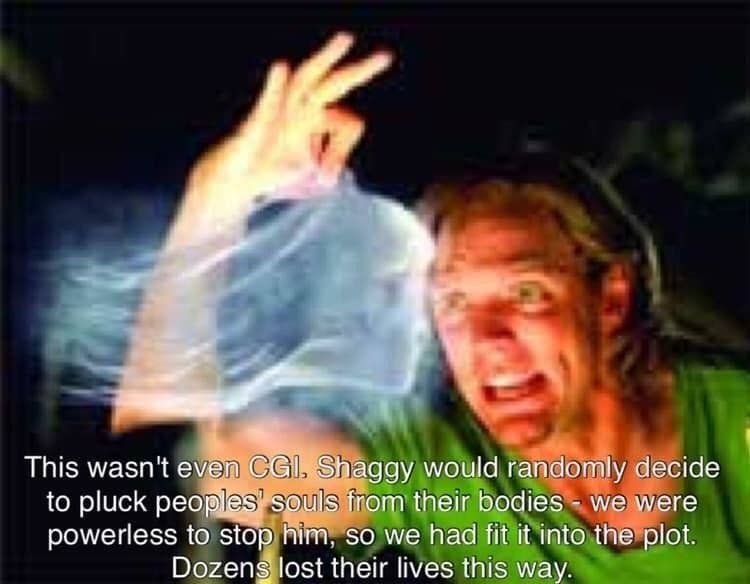 Remember Shaggy from Scooby Doo? There's a meme going around the internet now where Matthew Lillard was possessed by the all-powerful being known as Shaggy Rogers while filming the Scooby-Doo movies. It all goes back to a YouTube clip from Scooby-Doo: Legend of the Phantasaur in which Shaggy single-handedly takes down an entire biker gang in a bar brawl. This drew comparisons to Dragon Ball with commenters referencing the show's use of power levels and alas, a meme was born. From there, people started using screenshots from cast interviews to describe Shaggy's power and the memes spread across the usual revenues, with many living on Reddit in their r/BadAssShaggy community. Anyway, this eventually reached Matthew Lillard himself, who initially didn't seem to get it. Lillard himself is fully on board now and posting throwbacks, showing some love to all the fan art created.